ANN Reader / Subscriber Give-Away
Anime News Network is giving away a copy of Cowboy Bebop" The Complete Series on DVD from Funimation as well as Sword Art Online volumes 1 and 2 on DVD from Aniplex of America.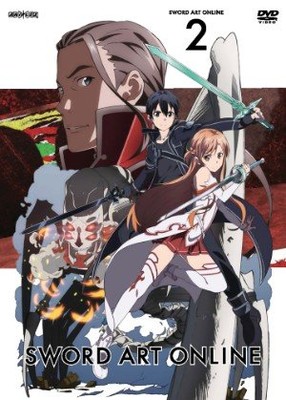 The Sword Art Online give-away is open to all readers. Just enter your details below.
The Cowboy Bebop give-away is open to all ANN subscribers, including Basic Subscription. Just enter your details below and you will be entered in both contests.
Winners:
Sword Art Online: Joseph Bachnicki; Newnan, Georgia;
Cowboy Bebop: Christopher Leung; Glenwood, New Jersey.
Congratulations! We'll get your prizes shipped out later this week!
The Fine Print: Although unlikely to happen, Anime News Network reserves the right to cancel this contest at any time. Contest is open to any and all residents of the planet Earth and neighbour parallel dimensions, but prizes will only be shipped within the continental United States and Canada (elsewhere, you have to arrange to have it sent to someone living in the appropriate area, and they can send it to you.) Winners' names and city/state/province
will be posted
on AnimeNewsNetwork.com, their mailing addresses will be provided to our sponsor and/or shipping agent of choice (ex: USPS), and no one else. Winners' addresses and e-mail addresses will be erased once the prizes have been shipped. Non-winners' names, e-mail and mailing addresses will not be given out to any one and will be erased when the winners have been confirmed. Non-winners will not be contacted, spammed or harassed in any way. We reserve the right to retroactively add new rules when and how we see fit.
---
discuss this in the forum (10 posts)
|
this article has been modified since it was originally posted; see change history