Interest

SuperGroupies Unveils Cardcaptor Sakura Kimono Set

posted on by Amanda Whalen
Anime News Network's merchandise coverage sponsored by
Tokyo Otaku Mode
.

---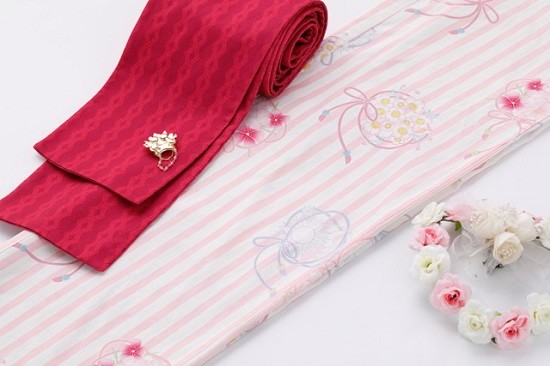 CLAMP's Card Captor Sakura is getting a themed kimono set complete with an obi clip, three different types of sandals, and three different iPhone cases. All of the items can be purchased on the otaku clothing site Super Groupies.
Super Groupies will be accepting reservations until April 30. The kimono and obi clips will be delivered at the beginning of June, and the sandals and iPhone cases will be delivered in the middle of August.
The kimono and obi set is priced at 15,800 yen (US$145). The kimono pattern includes sakura flowers, the nadeshiko flowers associated with Sakura's late mother Nadeshiko Kinomoto, and the sun, moon, and star Clow Cards.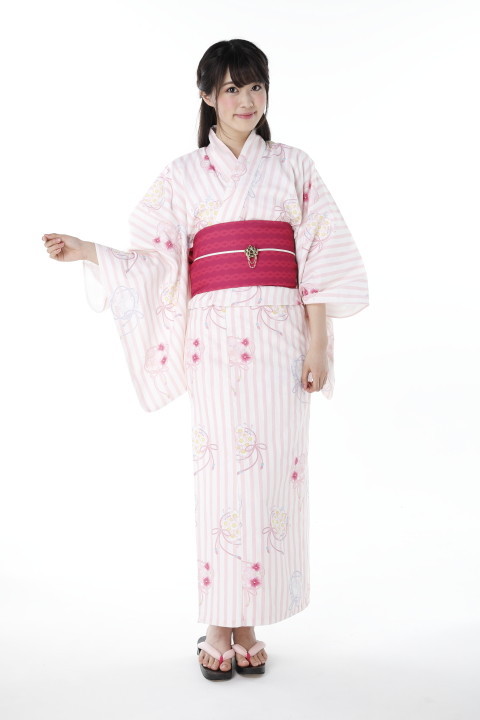 The obi clip is priced at 4,800 yen (US$44). It features a motif of Keroberos, the guardian of the Clow Cards, and is decorated with clear stones on a gold chain.

The sandals are all priced at 14,800 (US$136). The first pair is the "Stella Mille-Feuille Sandals." They are pastel pink with wedge heels. The double straps form a bow in the back to resemble the wings from Sakura's costume.

The second pair of sandals is the "Cherie Fleur Sandals." They are red with removable bows and a dangling Clow Book charm.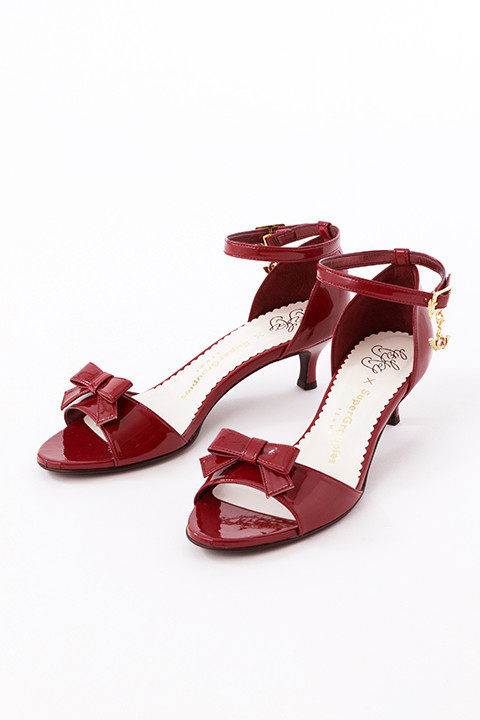 The third pair is the "Angelic Crown Sandals." The front of the sandals are made to look like wings and have a crown motif over a yellow jewel.

The iPhone cases are made to fit the iPhone 6, 6s, or 7, and are priced at 4,800 yen (US$44).
The first iPhone case is red with a large bow. It has a removable chain strap, and the card holder inside features a Clow Card design.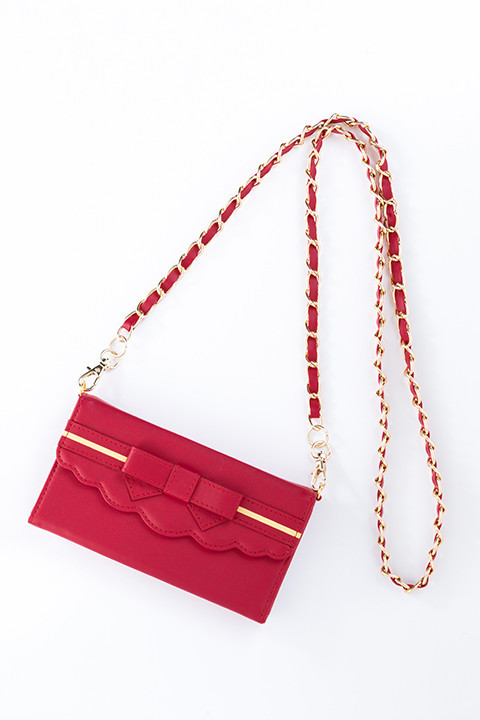 The second iPhone case is made to look like Sakura's cat costume. It has cat ears, paws, and a tail, and the card holder inside has a Clow Card design.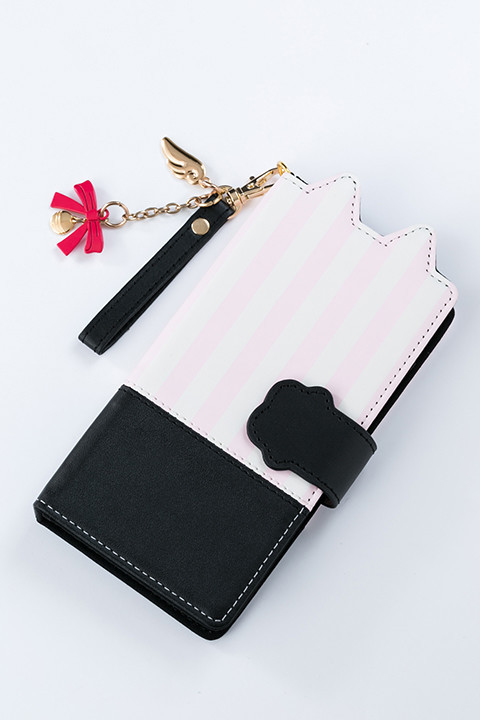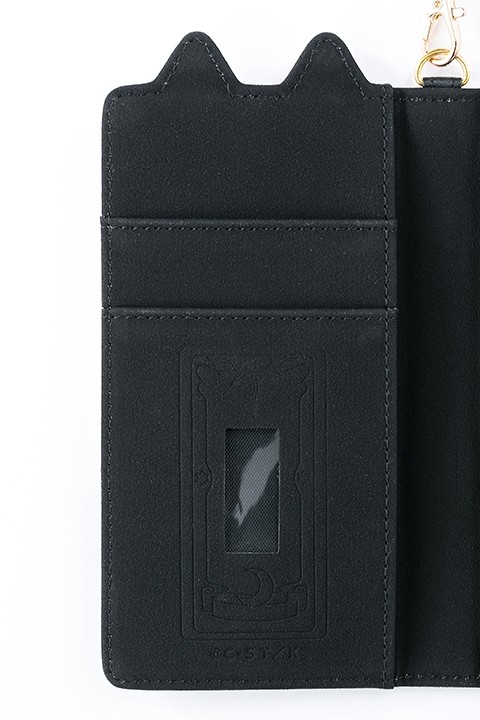 The third iPhone case is white with pink frills and a removable strap. It has the star from Sakura's staff on the front and a Sakura Card design on the inside card holder.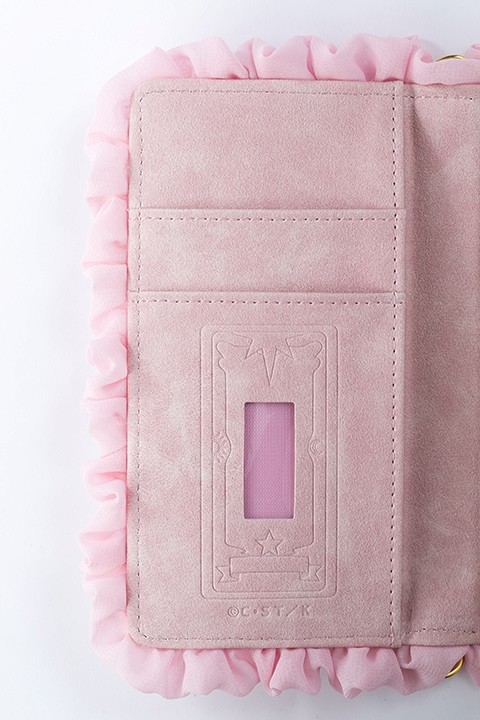 Super Groupies is also selling various other older Card Captor Sakura merchandise on its website, including straw basket bags, various shoes, and loungewear.
The new Card Captor Sakura anime, which will be based off of the Cardcaptor Sakura: Clear Card-hen (Cardcaptor Sakura: Clear Card Arc) sequel manga, has an anticipated release date of January 2018. The Cardcaptor Sakura manga celebrated its 20th anniversary in December 2016.
Other recent Card Captor Sakura merchandise has included hair ornaments, a Clow Book and cards, and a wand hair dryer.
Source: Comic Natale
---