News

Miyamoto: Nintendo Considers Opening Game/Movie Tie-Ins

posted on by Rafael Antonio Pineda
Last
Nintendo
film was Super Mario Bros. in 1993
---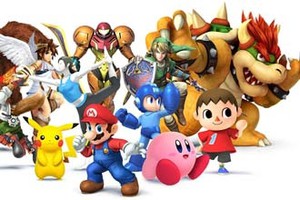 Shigeru Miyamoto, leader of Nintendo's Software Planning & Development (SPD) Division, told business news website Fortune during E3 that Nintendo may be looking into movie tie-ins in the future.
As we look more broadly at what is Nintendo's role as an entertainment company, we're starting to think more and more about how movies can fit in with that—and we'll potentially be looking at things like movies in the future.
Miyamoto mentioned that Nintendo has had many offers for movie and game collaborations in the past, but he expressed his doubt. "I've always felt video games, being an interactive medium, and movies, being a passive medium, mean the two are quite different."
Nintendo noted in its June earning statement that a "more active approach will be taken in areas outside of the video game business, including visual content production and character merchandising."
The Super Mario Bros. game franchise was previously adapted into a 1993 live-action film, which was not well-received. The Nintendo character Bowser appeared in the Disney film Wreck-It Ralph in 2012. Another Nintendo character, Donkey Kong, appeared in Chris Columbus and Adam Sandler's Pixels film, which opened in July.
The Wall Street Journal previously reported in February that Netflix was producing a live-action The Legend of Zelda series, though the late Nintendo CEO Satoru Iwata stated in March that the report was not based on correct information.
Thanks to Daniel Zelter for the news tip
[Via Dark Horizons]
---