Interest

Pony Canyon Books to Novelize Megurine Luka Vocaloid Song

posted on by Carlos Cadorniga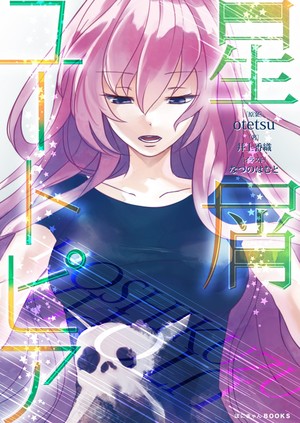 Pony Canyon Books (Ponycan Books) have collaborated with Japanese music publisher EXIT TUNES to release a new light novel based on a 2009 Vocaloid single.
This novel is inspired by and named after the song "Hoshikuzu Utopia" which was performed by Vocaloid 2 character Megurine Luka, who made her first appearance back in 2009. It was written by novelist Kaori Inoue with supervision by otetsu, the original producer of the song.

It is set to portray a sad love story involving two close friends in a deteriorating relationship during their high school years as a new person enters their lives. Illustrations were done by Natsunohamuto. The book was released on June 3 in Japan and is currently available for 1200 yen (about US$9.66).
Vocaloid songs have inspired several works in the past, including a regular book, a previous light novel adapted from a stage play, and more recently, even a live-action film.
Source: MoCa News
---