News

Queen's Blade Visual Books to Bundle Original Anime DVDs

posted on by Egan Loo
2 DVDs in October, January with new anime set after Utsukushiki Tōshi-tachi
---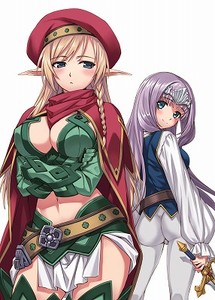 The official blog of the Queen's Blade franchise announced on Tuesday that two Queen's Blade Premium Visual Books will ship with original anime DVDs. The first Queen's Blade Premium Visual Book will ship this October, and Queen's Blade Rebellion Premium Visual Book will ship next January.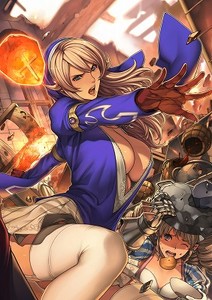 The art collection books will include two DVDs with about 40 minutes each of all-new original anime . About 20 minutes will be a story about the Rebellion characters who have not appeared in Queen's Blade anime until now. About 20 more minutes will be devoted to an anime in which the character Alleyne and Siggy give private lessions. The stories are set after the Queen's Blade competition of Hobby Japan's original games but before the Rebellion. They take place after the storyline of the recent Queen's Blade Utsukushiki Tōshi-tachi video anime series.
Yousei Morino (Dōkyūsei 2, I''s) will direct the new anime at ARMS, the studio behind the previous Queen's Blade anime releases. Hideki Shirane (Aria the Scarlet Ammo, Master of Martial Hearts) and Michiko Itou (Queen's Blade 2: The Evil Eye, Queen's Blade Utsukushiki Tōshi-tachi) are scripting the new anime, and Rin-Sin, Takayuki Noguchi, and Yukiko Ishibashi are returning to design the characters and oversee the animation. Eri Kitamura (Alleyne) reprise her role with Aya Endo (Annerotte), Yu Kobayashi (Siggy), and Ayaka Saito (Ymir).
Source: Saishin Anime Jōhō
Images © Hobby Japan
---