×
remind me tomorrow
remind me next week
never remind me
Subscribe to the ANN Newsletter • Wake up every Sunday to a curated list of ANN's most interesting posts of the week.
read more
News

Akame ga Kill TV Anime to Air for Half a Year

posted on by Sarah Nelkin

The staff of the Takahiro IV Project indicated last Thursday that White Fox's television anime of Takahiro and Tetsuya Tashiro's Akame ga KILL! manga will run for two cours or half a year.

The cast includes: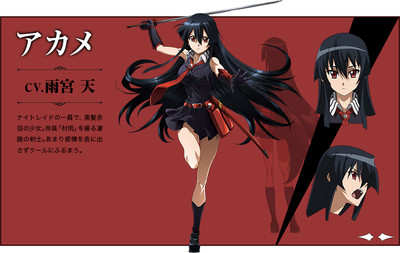 Sora Amamiya (THE

[email protected]

MOVIE: Kagayaki no Mukōgawa e!'s Shiho, One Week Friends' Kaori) as Akame, a member of Night Raid. She has mastery over the Teigu "Murasame" (Showers) and rarely shows emotion.

Sōma Saitō (Haikyu!!, Future Card Buddyfight) as Tatsumi, a boy warrior who sets out on a journey to become a military officer to save his village.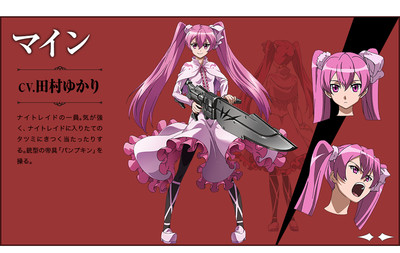 Yukari Tamura (Kill la Kill, Steins;Gate) as Mein, a member of Night Raid who's hard on Tatsumi when he joins. She wields the gun Teigu "Pumpkin."

Yuu Asakawa (Fate/stay night, Ikki Tousen) as Leone, a member of Night Raid with a lively disposition. She teaches Tatsumi how to be a soldier. Her Teigu is "Lionel."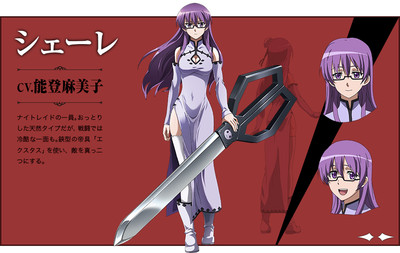 Mamiko Noto (Lagrange - The Flower of Rin-ne, Princess Resurrection) as Schere, a member of Night Raid. She's normally calm but is ruthless in battle. Her teigu is "Extas."

Yoshitsugu Matsuoka (Sword Art Online, The

[email protected]

) as Rabac, a member of Night Raid in charge of searching for the enemy. He's easily excited and weak against girls. His Teigu is "Cross Tail."

Katsuyuki Konishi (Kill la Kill, Tales of Symphonia the Animation) as Braht, a member of Night Raid and soldier in the old empire. He acts like an older brother to Tatsumi, and possibly likes men. His Teigu is "Inkrushio."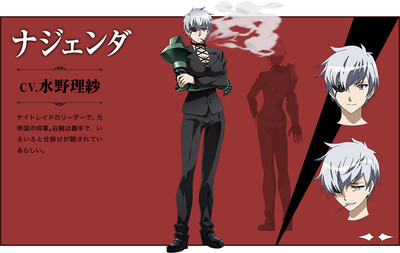 Risa Mizuno (Nura: Rise of the Yokai Clan: Demon Capital, Gunslinger Girl: Il Teatrino) as Najenda, a member of Night Raid and a general in the old empire. She has an artificial right arm that hides various devices.

Satomi Akesaka (Wake Up, Girls!, Galaxy Angel Rune) as Esdese, the empire's new general. She detests weak people and enjoys torture. She freely wields ice.

Kanami Satou as Aria, a girl who lives in the Empire and helps Tatsumi.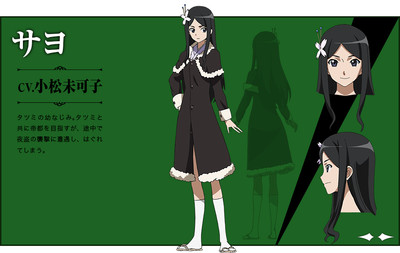 Mikako Komatsu as Sayo, Tatsumi's childhood friend.

Kouji Takahashi as Ieyasu, Tatsumi's childhood friend.
Amamiya will also perform the series' opening theme, and Miku Sawai is performing the ending theme.
The dark action fantasy manga follows the title character, Akame, a girl who was bought, and raised by the Empire as an assassin. After meeting Akame, a boy named Tatsumi vows to stand up to the evil of the corrupt Empire with the secret assassin group Night Raid and special weapons known as Teigu.
Tomoki Kobayashi (Tears to Tiara, sola) is directing the anime, and Makoto Uezu (Danganronpa The Animation, Qwaser of Stigmata) is in charge of the series scripts with original creator Takahiro supervising the scenario. Kazuhisa Nakamura ( Jormungand) is designing the characters, and Taku Iwasaki ( Black Butler, JoJo's Bizarre Adventure, Gatchaman Crowds) is composing the music.
The series will premiere on Tokyo MX on July 7 and also run on MBS and BS11.
The manga began in Square Enix's Monthly Gangan Joker magazine in 2010, and the ninth compiled volume of the manga shipped in January. Takahiro launched the Akame ga KILL! ZERO prequel with artist Kei Toru in Square Enix's Big Gangan magazine last October. [Via 0takomu]
---