News

Original Kamen Rider 1 Actor Returns in Trailer for March Film

posted on by Rafael Antonio Pineda
Hiroshi Fujioka
, Kamen Rider Ghost both appear in film opening in Japan on March 26
---
Toei announced on Thursday that Hiroshi Fujioka, who played the original Kamen Rider/Takeshi Hongō character in the 1971 Kamen Rider TV series, will return to star in the new Kamen Rider 1-Gō (Kamen Rider 1) film. The film is due out in Japan on March 26.
The film's website began streaming a teaser on Monday showing Fujioka playing the character.
Toei unveiled visuals for the film showing Fujioka in civilian clothes and in Kamen Rider form, as well as his Neo Cyclone motorcycle.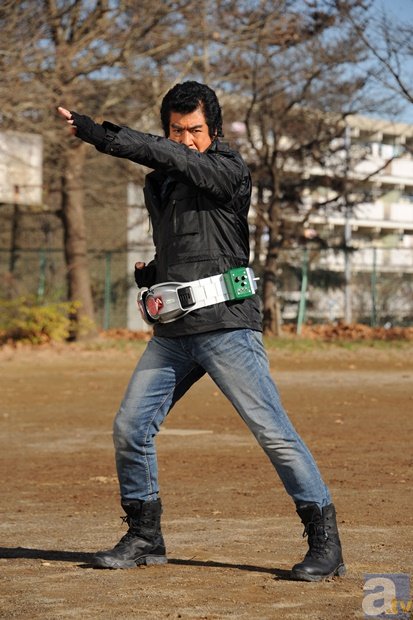 The film is the first project in Toei's "Superhero Year," which celebrates the 45th anniversary of the Kamen Rider franchise and 40th anniversary of the Super Sentai franchise. Kamen Rider 1-Gō will feature both the original Kamen Rider character, and Kamen Rider Ghost from the currently-airing Kamen Rider Ghost TV series. In the film, a powered-up Kamen Rider protects Mayu, the daughter of his mentor Tachibana Tobei, and fights the Shocker and Nova Shocker organizations.
The Kamen Rider x Kamen Rider: Ghost & Drive Chō Movie Taisen film opened last December. Kamen Rider Ghost, the latest installment in the long-running Kamen Rider special effects series, premiered on TV Asahi last October. Fujioka already reprised his Kamen Rider 1 role in the Heisei Rider vs. Showa Rider: Kamen Rider War feat. Super Sentai film in March 2014.
Source: Animate.tv via Orends: Range
---