News

Anime Limited Updates

posted on

2016-03-03

07:00 EST
News on Escaflowne in light of new Funimation dub, delays to Selector Infected Wixoss, Momo, Sword Art Online II
---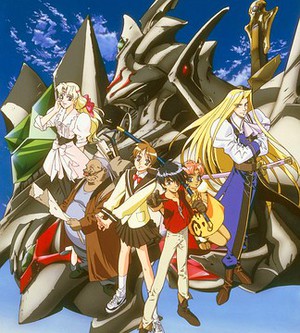 Anime Limited has posted a podcast with the following information:
- Re the Anime Limited release of Vision of Escaflowne (pictured): Anime Limited's Andrew Partridge announced that, "We're still on target for the November release date, but you might well get an extra dub now." (This is in reference to Funimation's plans for a new dub of the series, supported by a successful Kickstarter campaign.) The Anime Limited release will include the original English dub of the series in high-definition (unlike the Funimation US edition, which will only have the original dub on DVD).
Partridge added that, 'in the worst case scenario,' the standard edition of Vision of Escaflowne might be delayed to accommodate the Funimation dub.
- Selector Infected Wixoss 'will shift around' due to Anime Limited waiting on some assets.
- A Letter to Momo, previously scheduled for April 11, will now be released on either April 18 or April 25.
- Sword Art Online II Part 3, previously scheduled for March 28, will now be released on April 11.
Via UK Anime Network.
---