Interest

JAST USA Looks Into Licensing Steins;Gate Game

posted on by Jennifer Sherman
---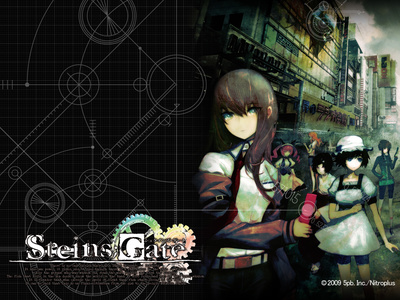 The video game news site Siliconera reported on Tuesday that the game publisher JAST USA is looking into licensing 5pb's "scientific adventure game" Steins;Gate.
JAST USA founder Peter Payne told Siliconera that his company has contacted Nitroplus, developer of Steins;Gate with 5pb, about licensing and distributing the title in English. However, Payne said the licensing process for Steins;Gate is "complicated" because the agreement would involve both 5pb and Nitroplus. Payne also noted, "In order to make a title like Steins;Gate be really successful, we need the support of major download software distribution platforms such as Steam; something that's been lacking when it comes to these titles so far."
In a previous interview with Siliconera, Payne also said that Nitroplus would like JAST USA to publish a title, wait about two years, and then decide on the next game to release. Because that process would be "too slow for us and for our customers," JAST USA is trying to persuade Nitroplus to allow more releases. JAST USA is planning to release Nitroplus' Saya no Uta and Hanachirasu adult games before this year's Anime Expo convention.
A fan translation group, which has been developing an English version of the Steins;Gate game, also reported on Sunday that it is in talks with JAST USA about a possible "deal."
The Steins;Gate television anime adaptation aired from April to September 2011, and a film version has also been green-lit. Crunchyroll streamed the anime outside Japan as it aired, and Funimation announced at Anime Expo last July that it acquired the anime for release in North America.
Source: Siliconera
Image © 2009-2010 5pb. Inc./Nitroplus
---