Interest

Reconstructed Hotarumaru Sword Finally Revealed

posted on by Lynzee Loveridge
The reconstructed Hotarumaru, a lost national treasure since the Allies confiscated swords after World War II, was revealed to the public and dedicated to the Aso Shrine in Kyushu on June 17. The event is notable not only because Hotarumaru is finally coming home to his centuries old resting place but because the reconstructed sword was funded thanks to crowdfunding and appealing to fans of the Tōken Ranbu video game and anime series.
【復元「#蛍丸」初公開】#阿蘇神社 に伝わる幻の宝刀「蛍丸」の写しが完成し初公開された。刃渡り1m超の大太刀。#クラウドファンディング で4500万円の製作費を集め注目。6月17日、阿蘇神社へ奉納予定。見学可 pic.twitter.com/TjZUnwo72i

— テレビタミン/KKTニュース (@kkt_televitamin) June 16, 2017
The crowdfund campaign raised 45 million yen (US$436,376), far beyond its original 5.5 million yen (US$53,193) goal. Swordsmith Fusayuki Fukudome created the sword which is over 1 meter (or 3'3'') long. He said that the project will continue with reconstruction of the damaged shrine itself and its gates. A devastating earthquake destroyed Aso Shrine in April 2016. Visitors can purchase Nitro+ charity items to benefit the shrine's restoration.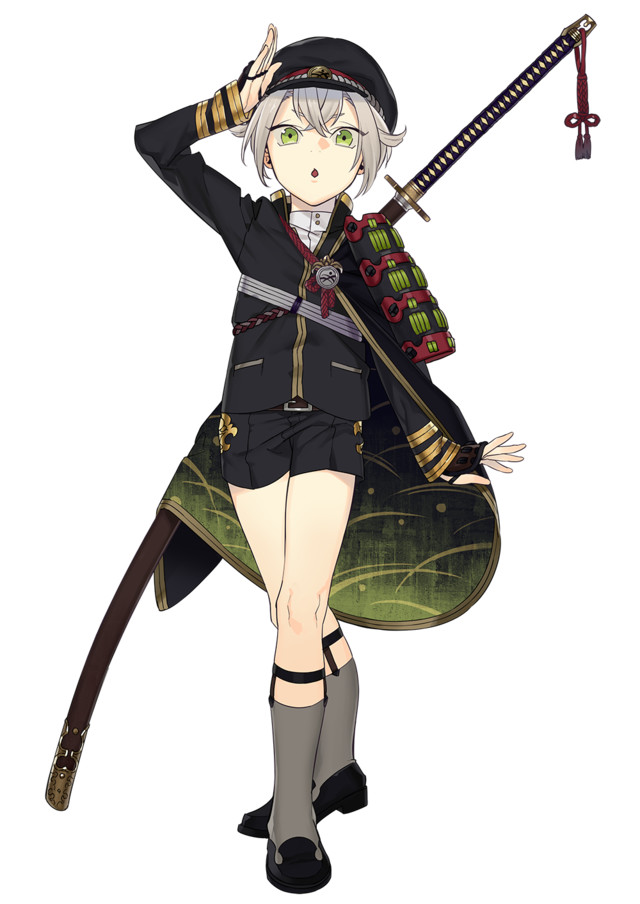 Tōken Ranbu's Hotarumaru
DMM's Tōken Ranbu game has participated in over 14 collaborations since it debuted, including museums and the Mikazuki Munechika project to recreate the ancient sword in a like-new condition.
[Via Nijimen]
https://nijimen.net/topics/12316
---