Interest

Museum of Kyoto to Honor Tōken Ranbu at Sengoku Era Exhibit

posted on by Eric Stimson
Also: art history event with idol singer
Ayaka Wada
---
The Museum of Kyoto, which focuses on Kyoto's rich history and artistic traditions, is planning an exhibit on the Sengoku, or Warring States, Era starting February 25. To expand interest, it's collaborating with one of the biggest works of historical fiction in contemporary Japan — Tōken Ranbu, a smartphone game-turned-anime about swords anthropomorphized as pretty boys.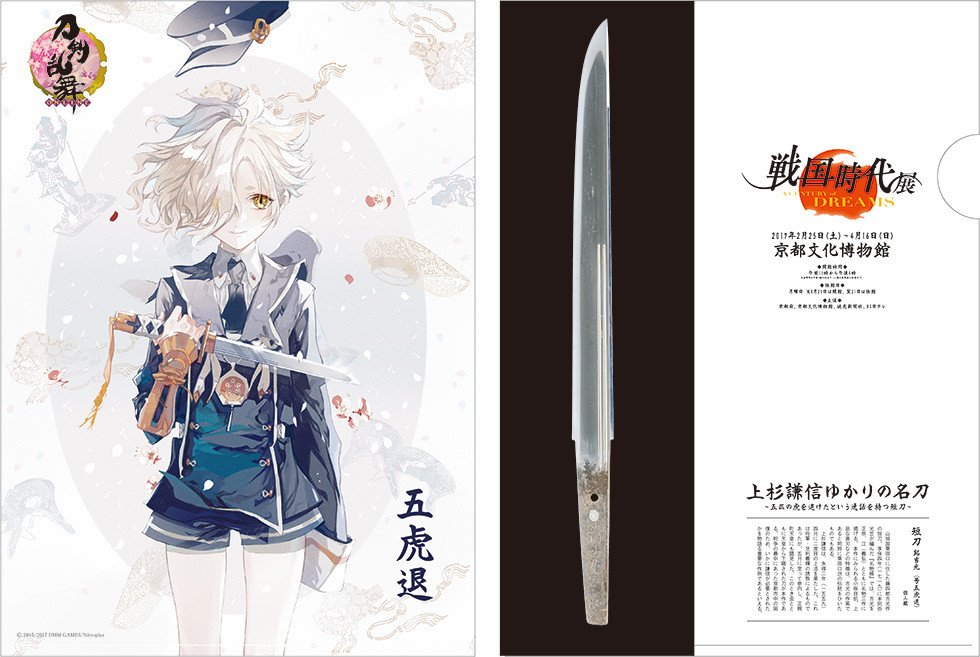 The exhibit includes a section on Gokotai, a sword bestowed to feudal warlord Uesugi Kenshin by Emperor Ōgimachi and a Tōken Ranbu character. During Tōken Ranbu Day (which actually lasts five days, March 1 - 5), the exhibit will include a life-size panel of Tōken Ranbu's take on Gokotai. The first 500 visitors each day will also get a clear file of both versions of Gokotai as a gift.

That's not all! Visitors can enjoy other displays related to Japan's most turbulent era, including a scroll of the celebrated Battle of Kawanakajima, a statue of Bishamonten (the god of war), Uesugi's golden helmet, contemporary paintings, and Chinese porcelain. From March 19 to April 2, a "warrior corner" (above) lets visitors try on samurai garb like helmets and haori jackets. And on February 26, idol singer and art history enthusiast Ayaka Wada (below) will ask curator Gō Nishiyama more about the exhibits and quiz the audience on their Sengoku knowledge.

The Sengoku exhibit lasts until April 16. Sunshine City in Ikebukuro, Tokyo also recently held a Tōken Ranbu exhibit, albeit more specifically focused on the game and its adaptations themselves.
Source: Sengoku Jidai Ten official website via Nijimen
---