News

Protagonist For Inu Yashiki Manga by Gantz's Oku Unveiled

posted on by Sarah Nelkin
Story of aging salaryman with no success in work and no trust with his family begins later this month
---

This year's third issue of Kodansha's Evening magazine is unveiling on Tuesday the first piece of art for Inu Yashiki (Dog Mansion), the next serialized work from Hiroya Oku (Gantz, HEN).
The magazine describes the main character:
A completely new protagonist! He's not a handsome man, and he's not a beautiful girl. He is not trusted at all in his own household. He has no success at his job. An aging salaryman who lives the life made up of "nothing."
The main character has the quote, "I... I'm the protagonist...?"
The manga will begin serialization in this year's fourth issue of the magazine, which is scheduled to be released in Japan on January 28.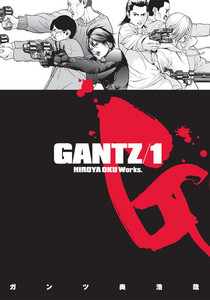 Oku launched his Gantz manga in Young Jump in 2000. The "Final Phase" of the manga began in 2009, and the manga ended last year with 37 compiled volumes published.
The manga inspired a television anime series animated by Gonzo and released by ADV Films in North America. NEW PEOPLE Entertainment released the two live-action film adaptations in North America. Dark Horse Comics published the 29th English volume of the manga in North America in November.
---