News

Sound! Euphonium's 2nd Promo Video Introduces Cast

posted on by Lynzee Loveridge
Also:
Lantis
streams short version of "DREAM SOLISTER" opening theme music video
---
Kyoto Animation began streaming the second promotional video for the Sound! Euphonium TV anime on Sunday. The video introduces the series' main characters and previews the series' classical-inspired score. The video also previews True's "DREAM SOLISTER," the show's opening theme song.
Hazuki: Huh? UFO?
Kumiko: Not a UFO, a euphonium.
Text: Kumiko Ōmae. Instrument: Euphonium.
Hazuki: It made a sound! It made a sound just now, right?
Text: Hazuki Katō. Instrument: Tuba.
Sapphire: It's that thing that looks like a giant violin. Do you know it?
Text: Sapphire Kawashima. Instrument: Contrabass.
Reina: I want to join the club.
Text: Reina Kōsaka. Instrument: Trumpet.
Text: The club the girls join...
Sapphire: Will you join the concert band club with me?
Kumiko: Sure.
Text: ...is a concert band club with problems?!
Sapphire: The concert band club in this school, is... um, how do I put it...
Hazuki: Not as good as we thought.
Asuka: Come on! Join us!
Text: Welcome!
Text: To the world of concert bands!
Text: The girls...
Text: Will give their all!
Hazuki: I knew it.
Text: Music and youth.
Noboru: Let's start practice, shall we?
Text: The goal is the Nationals!
Text: Let it ring every day.
Kumiko: And then, our performance soon began.
Kumiko, Hazuki, Sapphire, Reina: Sound! Euphonium

Lantis also began streaming the short version of the music video of True's "DREAM SOLISTER" on Monday.
The show's official website is streaming two commercials, as well as an earlier promo video.
The cast includes: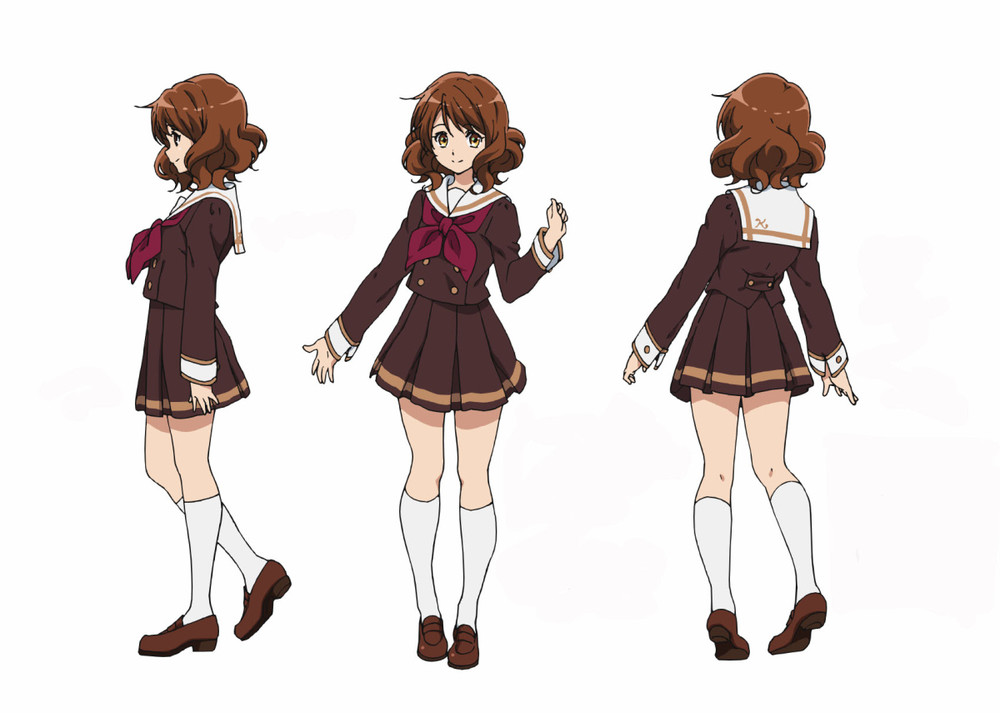 Tomoyo Kurosawa as Kumiko Ōmae
Instrument: Euphonium

Kumiko enrolled in Kitauji High School after long hoping to wear the uniform. She wasn't particularly dead set on it, but decided to join the concert band club and continue playing the euphonium. She has a habit of immediately saying what she's thinking and changes her mind easily. She is very preoccupied with something she said to Reina at a contest in junior high school.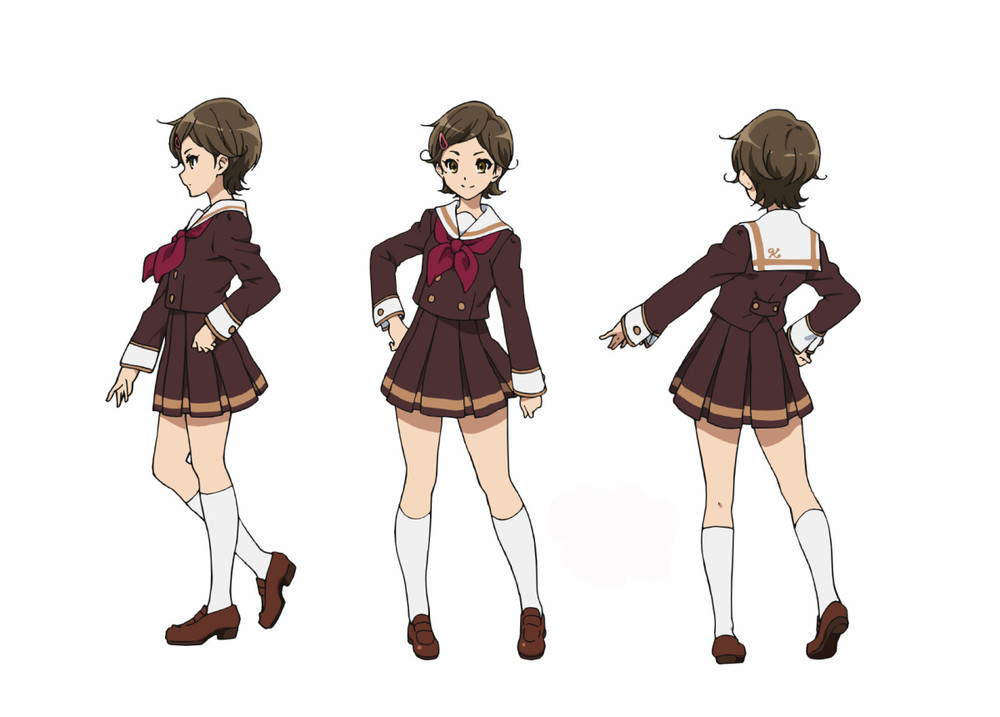 Ayaka Asai as Hazuki Katō
Instrument: Tuba

Kumiko's classmate. She was in the tennis club in junior high school, and is a beginner in music. She admired the trumpet and joined the concert band club, but ends up playing the tuba. She's a bright and perky mood-maker.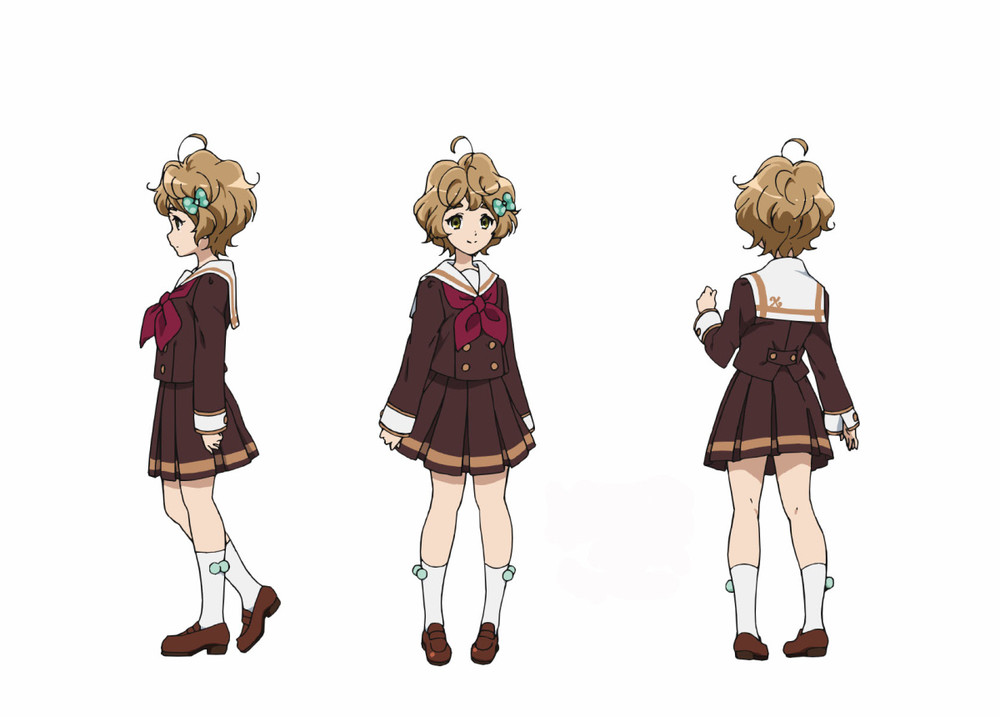 Moe Toyota as Sapphire Kawashima
Instrument: Contrabass
Kumiko's classmate. At an elite junior high school for young ladies, she learned to play the contrabass. She joined the concert band club to continue to happily play music. She has a positive personality, but worries about her name.

Chika Anzai as Reina Kōsaka
Instrument: Trumpet
A girl who graduated from the same junior high school as Kumiko. Influenced by her dad, who is a pro, she has been playing the trumpet since she was little, so she continues at the concert band club in high school. She is stoic and cool.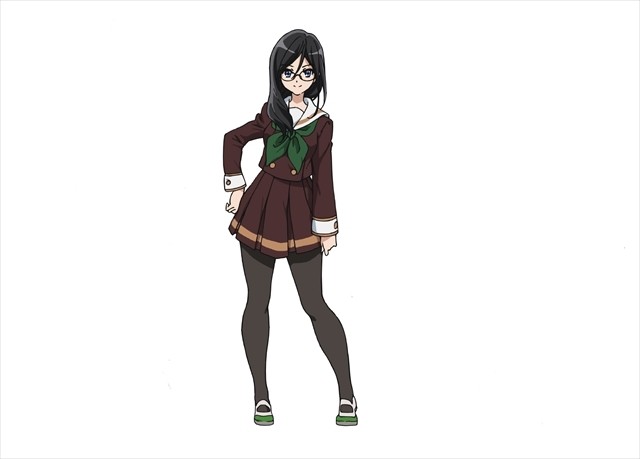 Minako Kotobuki as Asuka Tanaka
Instrument: Euphonium

A third-year high school student. She is the vice president of the concert band club, and also leads the bass section. Like Kumiko, she plays the euphonium. Her standoffish nature has brushed people off time and again. Her red-rimmed glasses are her trademark.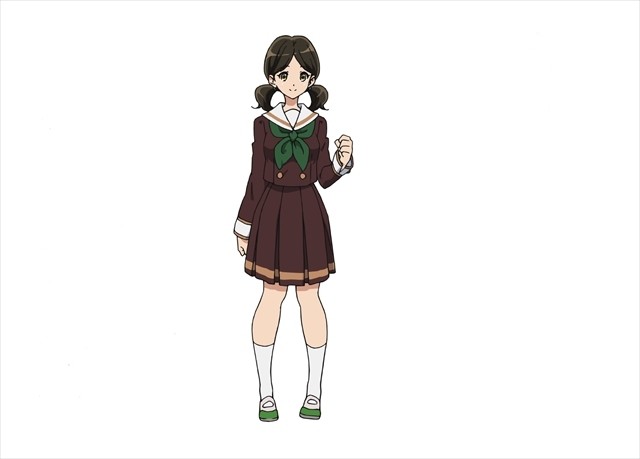 Saori Hayami as Haruka Ogasawara
Instrument: Saxophone

A third-year high school student. She is the president of the concert band club, and also leads the saxophone section. She plays a baritone saxophone. She has a kind heart as she leads the concert band club.

Minori Chihara as Kaori Nakaseko
Instrument: Trumpet

A third-year high school student. She leads the trumpet section. The madonna of the concert band club, who everyone yearns for.

Haruki Ishiya as Shūichi Takamoto
Instrument: Trombone

A first-year high school student. Kumiko's childhood friend. In middle school, he played the horn, but in high school, he was assigned to the trombone.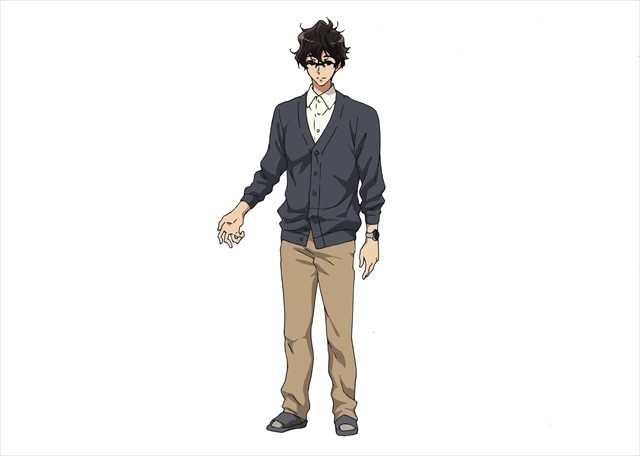 Takahiro Sakurai as Noboru Taki
The new music teacher in Kitauji High School. Serves as the adviser to the concert band club.


Kenjiro Tsuda as Takuya Kudō
Instrument: Tuba
A tall, serious second year who doesn't talk much.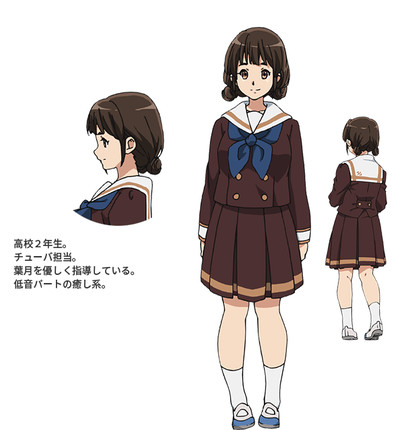 Miyuki Kobori as Riko Nagase
Instrument: Tuba
A second year who offers guidance to Hazuki.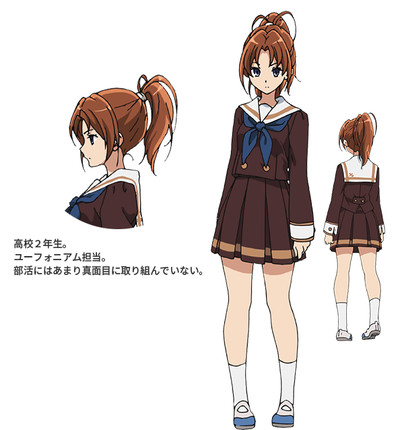 Konomi Fujimura as Natsuki Nakagawa
Instrument: Euphonium
A second year who rarely works hard at club activities.


Yuri Yamaoka as Yūko Yoshikawa
Instrument: Trumpet
A second year who adores her upperclassman Kaori.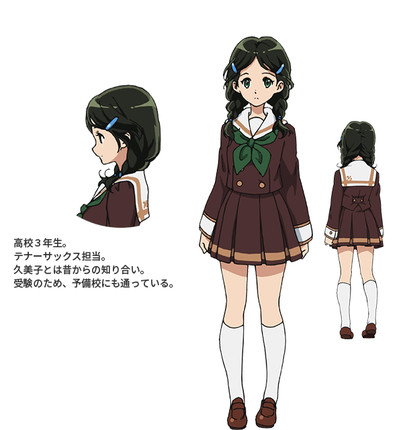 Yōko Hikasa as Aoi Saitō
Instrument: Tenor Saxophone
A third year who's an old acquaintance of Kumiko. She also goes to cram school to prepare for tests.


Manami Numakura as Mamiko Ōmae
Kumiko's older sister and a third year in college. An experienced trombone player.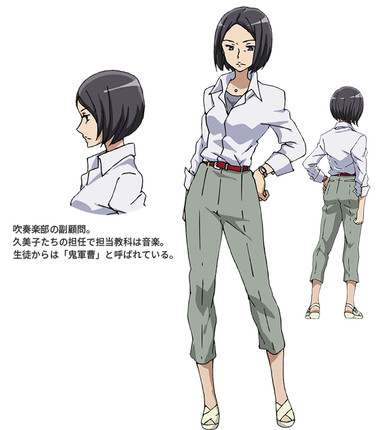 Aya Hisakawa as Michie Matsumoto
The assistant adviser for the Kitauji music club. The students call her "ogre sergeant."
TRUE will provide the opening theme song, titled "DREAM SOLISTER," while Tomoyo Kurosawa, Ayaka Asai, Moe Toyota, and Chika Anzai (as their characters) will sing the ending theme song, titled "Tutti." "DREAM SOLISTER" and "Tutti" will go on sale on April 22 and May 13, respectively.
A kickoff event for the anime was held at AnimeJapan 2015 on March 21, and the four main cast members (Tomoyo Kurosawa, Ayaka Asai, Moe Toyota, Chika Anzai), Saori Hayami, Minori Chihara, and Takahiro Sakurai made an appearance.

The anime adapts Ayano Takeda's Hibike! Euphonium Kitauji Kōkō Suisōgaku-bu e Yōkoso (Sound! Euphonium Welcome to Kitauji High School's Musical Instrument Club) novel. The original novel's story follows the Kitauji Music club, which used to always advance to national competitions. Ever since the adviser changed, though, it has not advanced past the Kansai tournament. However, thanks to the newly appointed adviser's strict instruction, the students are steadily improving. The club members' daily lives are full of ups and downs including fights over solos and the decision to resign club activities to focus on studies.
The anime begins when Kumiko Ōmae, a girl who was in the concert band club in junior high school, visits her high school's concert band club as a first year. Kumiko's classmates Hazuki and Sapphire decide to join the club, but Kumiko sees her old classmate Reina there and hesitates. She remembers an incident she had with Reina at a concert band club contest in junior high school...
Tatsuya Ishihara is directing the anime, and Jukki Hanada is in charge of the series scripts. Shoko Ikeda is designing the characters, and Naoko Yamada is the series technical director. Mutsuo Shinohara is the art director, and Akiyo Takeda is color key artist. Hiroyuki Takahashi is in charge of the musical instrument designs, and Kazuya Takao is the director of photography. Yota Tsuruoka is directing the sound, and Akito Matsuda is composing the music. Kyoto Animation, Pony Canyon, Lantis, and Rakuonsya make up the Hibike! Production Committee.
The anime will premiere on April 7 on Tokyo MX, Sun TV, and KBS Kyoto. It will air on BS 11 on April 8, and on AT-X on April 10.
---