×
remind me tomorrow
remind me next week
never remind me
Subscribe to the ANN Newsletter • Wake up every Sunday to a curated list of ANN's most interesting posts of the week.
read more
News

40th Annual Kodansha Manga Awards' Nominees Announced

posted on by Sarah Nelkin
---
Japanese publisher Kodansha announced the nominees on Friday for its 40th annual Manga Awards, honoring 14 titles across three categories. The winner for each category will be announced on May 12.
Best Shōnen Manga

Seraph of the End (Owari no Seraph)
Story: Takaya Kagami / Art: Yamato Yamamoto / Storyboards: Daisuke Furuya
Serialized in: Jump SQ (Shueisha)
Summary: After an unknown virus wiped out all adults on earth, vampires appeared and ruled over the surviving children, treating them like livestock. Yuichiro Hyakuya survived along with other orphans by giving their blood to vampires, until Yuichiro escaped four years ago. Now he is a member of the Moon Demon Company, a unit in the Japanese army dedicated to hunting down the vampires he blames for the death of his family.


DAYS
Tsuyoshi Yasuda
Magazine: Weekly Shonen Magazine (Kodansha)
Summary: Two boys met on a stormy night: Tsukushi, a boy with no special traits at all, and Jin, a soccer genius. On that night, Jin drags Tsukushi into the world of high school soccer.


Noragami
Author: Adachitoka
Magazine: Monthly Shonen Magazine (Kodansha)
Summary: The land of the living is the Near Shore and the afterlife is the Far Shore. In between them are blind spots inhabited by ayakashi and gods not normally noticed by people of the Near Shore. Yato is one such god. Desperate for followers, he helps out anyone in need – all for the price of 5 yen. While searching for a new shinki to help him defeat ayakashi, he inexplicably becomes involved with Hiyori: a human girl who happened to notice his blind spot and tries to save him from being run over.


My Hero Academia
Author: Kohei Horikoshi
Magazine: Weekly Shonen Jump (Shueisha)
Summary: Mankind has developed superpowers known as "Quirks" with 80% of the population having some kind of superpower. These new abilities see the rise of both superheroes and villains. A prestigious school known as the The Hero Academy trains superpowered hopefuls into the heroes the world needs. Middle school student Izuku Midoriya wants to be a hero more than anything, but he's part the 20% without a Quirk. Unwilling to give up his dream, he plans to take the exam and be accepted into a high school for budding heroes. Through a series of serendipitous events, he catches the eye of the greatest hero, All Might, who agrees to train him.

Best Shōjo Manga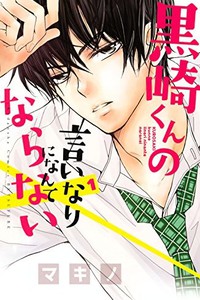 Kurosaki-kun no Iinari ni Nante Naranai
Author: Makino
Magazine: Bessatsu Friend (Kodansha)
Summary: The story centers around Yū Akabane, who has just entered high school, and has her sights set on the "White Prince" Takumi Shirakawa. But when she crosses the "Black Demon" Haruto Kurosaki, he steals away her first kiss, and devises a punishment for her where she has to do anything he says.

Say I Love You
Author: Kanae Hazuki
Magazine: Dessert (Kodansha)
Summary: Mei Tachibana has spent her 16 years without making either boyfriend or friends. One day, she kicks a popular boy, Yamato Kurosawa, by accident because of a misunderstanding, but for some reason it seems that he takes a liking to her and one-sidedly claims that they are friends. Later on, he not only protects Mei from a stalker, but does it with a kiss. Soon Mei starts to make friends and begins to give those feelings of love back to Yamato Kurosawa.


Nijiiro Days (Rainbow Days)
Author: Minami Mizuno
Magazine: Bessatsu Margaret (Shueisha)
Summary: Natsuki, Tomoya, Keiichi, and Tsuyoshi are high school students and close friends. The four boys have no club activities, and they hurry through their studies so they can spend their days having fun. Their main topic of interest: love. Natsuki has an unrequited crush on Anna, a girl from another class, and his friends keep meddling in their relationship.


First Love Monster
Author: Akira Hiyoshimaru
Magazine: ARIA (Kodansha)
Summary: Kaho Nikaidō finds herself head over heels for a mysterious stranger after he saves from being hit by a truck. Kaho has a few surprises in store for her when she discovers that her knight-in-shining-armor is her landlord's son — and in the fifth grade.


Kiss Him, Not Me
Junko
Magazine: Bessatsu Friend (Kodansha)
Summary from Crunchyroll: "Kae Serinuma is what you'd call a "fujoshi." When she sees boys getting along with each other, she loves to indulge in wild fantasies! One day her favorite anime character dies and the shock causes her to lose a ton of weight. Then four hot guys at school ask her out, but that isn't exciting to her at all — she'd rather see them date each other!"

Best General Manga

Ajin: Demi-Human
Gamon Sakurai
Magazine: good! Afternoon (Kodansha)
Summary: 17 years ago, immortals first appeared on the battlefields of Africa. Later, rare, unknown new immortal lifeforms began appearing among humans, and they became known as "Ajin" (demi-humans). Just before summer vacation, a Japanese high school student is instantly killed in a traffic accident on his way home from school. However, he is revived, and a price is placed on his head. Thus begins a boy's life on the run from all of humankind.


Kōnodori
Yū Suzunoki
Magazine: Morning (Kodansha)
Summary: Obstetrician Sakura Kōnodori also moonlights as a jazz musician. In Japan, childbirth is not considered an illness, and so insurance does not cover normal childbirth. Obstetric care does not mean that an injury or illness is being cured. For a normal childbirth, an obstetrician isn't necessary, but if something happens, an obstetrician becomes necessary.


Golden Kamuy
Satoru Noda
Magazine: Young Jump (Shueisha)
Summary: A soldier who was famous for his prowess in the Russo-Japanese War now heads to Hokkaido for the gold rush for a certain purpose. In search of a vast treasure hidden by the Ainu people, he faces criminals and the overwhelming power of mother nature. There, he meets an Ainu girl who saves his life.


Tokyo Tarareba Musume
Akiko Higashimura
Magazine: Kiss (Kodansha)
Summary: Kaori, Rinko, and Koyuki are three single women who are around 30-years-old. They didn't expect to still be single, and with the Olympics approaching, they're wondering what they can do about it.


Boku Dake ga Inai Machi (Erased)
Kei Sanbe
Magazine: Young Ace (Kadokawa)
Summary: Satoru Fujinuma is a struggling manga artist who has the ability to turn back time and prevent deaths. When his mother is killed he turns back time to solve the mystery, but ends up back in elementary school, just before the disappearance of his classmate Kayo.

In past years, Kodansha gave out a "Best Children's Manga" award as well, but starting last year Kodansha has integrated the nominees for that category into the Best Shōnen Manga and Best Shōjo Manga categories instead.
Last year, Nakaba Suzuki's The Seven Deadly Sins and Wataru Watanabe's Yowamushi Pedal manga won the Best Shōnen Manga award, Tsunami Umino's Nigeru wa Haji da ga Yaku ni Tatsu manga won the Best Shōjo Manga award, and Tsutomu Nihei's Knights of Sidonia manga won the Best General Manga award.
---