News

Area 88 Creator Kaoru Shintani Takes Hiatus From Manga

posted on by Rafael Antonio Pineda
---
Manga creator Kaoru Shintani announced on his official Twitter account on Wednesday that he would be taking a hiatus from drawing manga. The announcement coincided with his 66th birthday, and just as he finished the manuscript for the last chapter of his current manga Christie: London Massive. He stated in his post that he will try his hand at new things.
昨日、「クリスティ・ロンドン マッシブ」の最終回を脱稿しました。これで漫画家として、一旦筆を置きます。そして今日は66歳の誕生日。一休みしてから新しい事に向かいます。長い間、ありがとうございました。 pic.twitter.com/V3on8YSWu3

— 公式八十八夜 新谷かおる・佐伯かよの (@siomiso88) April 26, 2017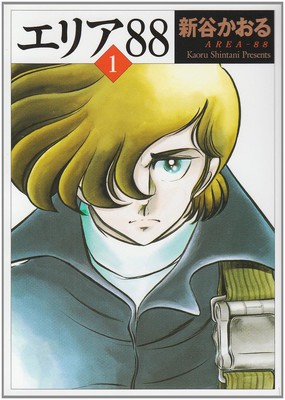 Shintani debuted in 1972 with his Kyūketsuki Oiya!? manga in Shueisha's Ribbon Zōkan magazine. He married fellow manga creator Kayono Saeki in 1973, and began working as an assistant to Leiji Matsumoto the same year.
He launched his iconic aviator manga Area 88 in Shogakukan's Shōnen Big Comic magazine in 1979, and then launched his Twin Hawks manga in Weekly Shōnen Sunday magazine in 1981. His other notable works include Cleopatra D.C., Desert Rose, and I Dream of Mimi, all of which had OVA adaptations, alongside the OVA and television anime adaptations of Area 88 and Twin Hawks. He launched Christie: London Massive, his latest manga and a sequel to his Young Miss Holmes series, in Kadokawa's Monthly Comic Flapper magazine in November 2011.
Source: Oricon News
---