News

Niantic Faces Class-Action Lawsuit for Pokémon GO Fest Event

posted on by Rafael Antonio Pineda
Lawsuit seeks monetary damages to recover plaintiffs' travel expenses
---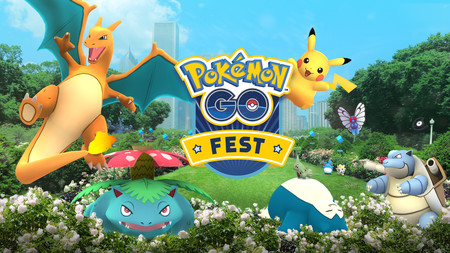 Attendees of Niantic's Pokémon GO Fest event filed a class-action lawsuit last month against Niantic. The plaintiffs are seeking monetary damages to recover travel expenses for the event.
Chicago-based lawyer Thomas Zimmerman is representing the group, and the lead plaintiff is a person who allegedly traveled from California to Chicago for the event.
In an interview with the Polygon website, Zimmerman noted that the group is "not seeking any relief with respect to the failure to get legendary Pokemon, because Niantic is offering that, but Niantic is not offering to refund people's travel expenses for coming to Chicago." He further noted that some individuals traveled from other countries to attend the event. Zimmerman also told Polygon that "20 or 30" other people have joined the lawsuit.
Niantic held the event for its Pokémon GO game at Grant Park in Chicago on July 22. The event was hampered by cellular network issues that prevented many attendees from participating in the day's activities. Niantic clarified during the event that the root cause for the issues were related to the game's servers, as well as local cellular networks' inability to handle the number of participants. Niantic offered refunds for the price of admission, PokéCoins worth US$100, and the Lugia Pokémon.
Niantic has since rescheduled its Pokémon GO Safari Zone events in Europe to this fall. The events in Copenhagen, Denmark and Prague, Czech Republic were originally slated for August 5, and the events in Amstelveen, Netherlands and Stockholm, Sweden were slated for August 12. The events are part of the smartphone game's one-year anniversary celebration.
The Pokémon GO app launched in select countries including the United States in July 2016, and has since launched in more than 50 countries.
Sources: VG 24/7 (Stephany Nunneley), Polygon (Allegra Frank)
---