Interest

Tokyo Governor: Quake-Affected ACE Event 'Deserved It'

posted on by Egan Loo
---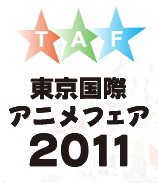 On the Tahara Sōichirō Danron Bakuhatsu! discussion program hosted by journalist Sōichirō Tahara, Tokyo Governor Shintaro Ishihara addressed some issues related to manga and anime on Tuesday. Ishihara has been a major advocate of revising Tokyo's Youth Healthy Development Ordinance to expand the number of manga and anime that fall under "harmful publications," the legal category of works that must not be sold or rented to people under the age of 18. As a result, 10 major manga publishers decided to boycott this year's Tokyo International Anime Fair (TAF), for which Ishihara served as the head of the executive committee.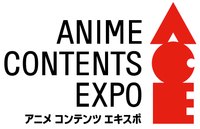 Several anime and manga companies then worked together to establish Anime Contents Expo, a new convention at Chiba's Makuhari Messe center on the same March weekend as the end of TAF. However, due to the Great Eastern Japan Earthquake disaster (Higashi Nihon Daishinsai), both events were cancelled.
On Tuesday's program, Ishihara made the following comments:
I wasn't sure what the major publishers were paranoid about….There was the Anime Fair…but, they said, "We will not go and will hold [another anime event] at Makuhari." Then, the earthquake happened. Both were cancelled. [I thought] they deserved it.  
Ishihara has a history of saying controversial comments, including his complaint that "we've got homosexuals casually appearing even on television." Ishihara made that comment last December during the debate over revising the Youth Healthy Development Ordinance. Ishihara then commented in March that the tsunami was "divine punishment" for Japan's "selfishness." Yutaka Yamamoto, the director of the Fractale and Kannagi anime, had responded by saying that no divine punishment would indiscriminately affect innocent people and that Ishihara was not qualified to characterize Japan. Ishihara later apologized for his comment.
Tokyo re-elected Ishihara to a fourth term in April. The Tokyo Metropolitan Government also presented the first six titles under consideration for the expanded "harmful publications" designation that same month. The revised ordinance goes into effect on July 1.
[Via Hachima Kikō]
---