×
remind me tomorrow
remind me next week
never remind me
Subscribe to the ANN Newsletter • Wake up every Sunday to a curated list of ANN's most interesting posts of the week.
read more
Interest

Gamers Discover More Places Where It's Unwise to Play Pokémon Go

posted on by Eric Stimson
Ex-girlfriend's house, police and fire stations
---
The viral smartphone video game Pokémon Go has sent aspiring Pokémon Trainers trekking far and wide in search of elusive Vaporeons and Dratinis. While this has proved to be a boon to political campaigns and stores seeking traffic, it's also led players to some ill-advised locales, from memorials and cemeteries to places that are actually dangerous. In recent days gamers have discovered more bad places to play the game.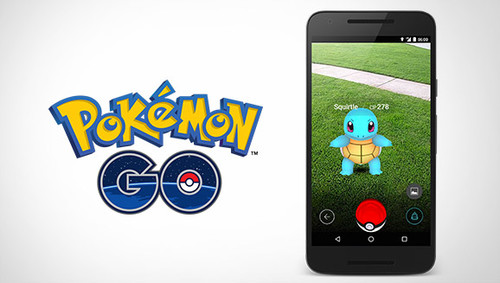 Evan Scribner played Pokémon Go while at his ex-girlfriend's house in Brooklyn, New York. The game is equipped with geolocation software, allowing his girlfriend to see where he had been catching Pokémon. "She found out last night [July 11] at my house and hasn't contacted me since then," he said.
A 26-year-old man in Milford, Michigan, biked his way to a Pokémon gym on July 14. The problem is, the gym was at a police station... and he was already a wanted man for failing to appear in court. "He said that he forgot that he had a warrant out for his arrest," police chief Tom LINDBERG said. "We don't catch the smart ones." The man was arraigned and released on a personal recognizance bond later that day.
Although fire stations are often used as locations in the game, it has impeded their rescue efforts. The Los Angeles County Fire Department complained about players calling 9-1-1 (an emergency hotline) with questions about Pokémon, and posted a tweet reminding callers what the number was for. "Individuals that are playing the game are showing up to stations, knocking on the door, trying to gain access because there are characters inside the station that they're trying to get," Richard Licon, who works for the department, said. The Silverton Fire Department in Oregon has also coped with players parking in front of engine bays, in driveways and in firefighter-only parking spots. It has addressed the problem by directing gamers across the street to park in a field.


Pokémon Go players aren't necessarily a nuisance to firefighters, however; two players in Royal Oak, Michigan found a deck ablaze and alerted the local fire department in time to save a 10-year-old flat-coat retriever named Stanley.
Sources: New York Post: Sophia Rosenbaum, The Detroit News: Evan Carter, ABC7: Anabel Muñoz and KATU2
---