Interest

Cruel Angel's Thesis Maintains Its Top Spot as Fav Anisong

posted on by Amanda Ellard
Music information magazine CD & DL Data announced the ranking results of their poll that asked 6,956 people (3,819 men and 3,137 women) in their teens, 20's, and 30's their favorite anime song.

Cruel Angel Thesis / Yōko Takahashi / Neon Genesis Evangelion
Touch / Yoshimi Iwasaki / Touch
Moonlight Densetsu / Dali / Sailor Moon
Makafushigi Adventure / Hiroki Takahashi / Dragon Ball
CHA-LA HEAD-CHA- LA / Hironobu Kageyama / Dragon Ball Z
Sazae-san / Yūko Uno / Sazae-san
We Are! / Hiroshi Kitadani / ONE PIECE
Get Wild / TM NETWORK / City Hunter
Odoru Pompokolin / BB Queens / Chibi Maruko-chan
Lion / May'n / Megumi Nakajima / Macross F
Until the World Ends... / WANDS / SLAM DUNK
Butter-Fly / Kōji Wada / Digimon Adventure
Space Battleship Yamato / Isao Sasaki / Space Battleship Yamato
Doraemon no Uta / Kumiko Ōsugi / Doraemon
Anpanman March / Dreaming / Sore Ike! Anpanman
Soul's Refrain / Yoko Takahashi / Neon Genesis Evangelion
Kimi ga Suki da to Sakebitai / BAAD / SLAM DUNK
Kimi no Shiranai Monogatari / supercell / Bakemonogatari
Melissa / Porno Graffitti / Full Metal Alchemist
Genesis of Aquarion / AKINO / Genesis of Aquarion
The top choices regularly rank as top karaoke choices and in turn are secretly loathed, too. Regardless of the contingent that are tired of hearing Cruel Angel's Thesis, the song's staying power continues.
Comments regarding participants' choice of first place's Cruel Angel Thesis from Evangelion, which was recently re-released in a 10th anniversary edition CD jacket, include "usually, the song is cool" (18 year old male), "it really doesn't have an old feeling; as the song progresses the mood rises" (20 year old woman), "when I listen to this song the images of the anime emerge in my head" (21 year old male), "because I like anime, powerful vocals are good" (31 year old woman).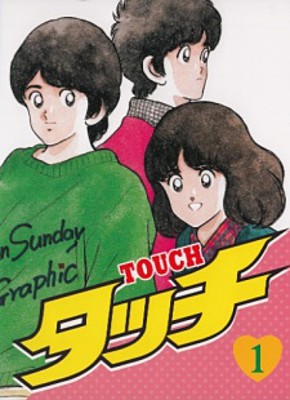 Second place's Touch from Baseball sports anime Touch seemed to bring up many memories of youth. "I have memories of the song being sung as a high school baseball cheer" (28 year old woman), "I loved the anime and the melody is cool" (37 year old woman), "it seems to be really suited for the era of youth" (37 year old male).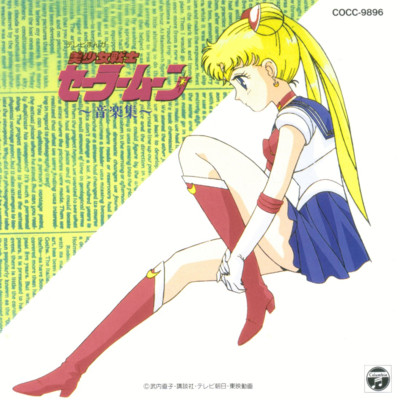 Third place's Moonlight Densetsu from Sailor Moon brought in a lot of female support. "It's a small time popular song I sing even now" (28 year old woman), "it's an anime I love. I used to often pretend I was Sailor Moon" (29 year old woman), "it was the first time I got into anime" (29 year old woman), "I love the adult-like, mysterious melody" (32 year old woman).
Other recent interesting polls include the best anime songs of 2015 and fans' choices for the best anime of Spring 2016 and the most anticipated series for summer 2016.
Megumi Nakajima's name corrected, thanks IceKirby
[ViaOtakomu]
---