×
remind me tomorrow
remind me next week
never remind me
Subscribe to the ANN Newsletter • Wake up every Sunday to a curated list of ANN's most interesting posts of the week.
read more
News

The World of Narue, Pacific Rim Win Seiun Awards

posted on by Lynzee Loveridge
---

The 53rd Japan Science Fiction Convention (Nihon SF Taikai or Japan SF Con/NUTS-CON) announced on Saturday the winners of the 45th Seiun Awards.
Hollywood's live-action Pacific Rim film and Tomohiro Marukawa's manga The World of Narue (Narue no Sekai) both won awards. Pacific Rim is currently in talks with Japanese studios for a 13-episode animated series. A live-action film sequel is also in development.

Marukawa's alien romantic-comedy ended in 2012. The manga follows the life of Narue, a schoolgirl on Earth who is actually an alien with super powers. Marukawa launched the manga in Monthly Shōnen Ace in 1999, and Kadokawa Shoten published the 12th book volume last year. The story inspired a 12-episode television anime series in 2003. Central Park Media's CPM Manga imprint published four volumes of the manga in North America, while the company's U.S. Manga Corps label released the television anime. ADV Films reissued the anime in a DVD collection in 2009.
"Seiun Shō" literally translates to "nebula awards," but the Japan SF Con's Seiun Awards are more akin to Worldcon's Hugo Awards, in that the attendees of each respective convention vote on the winners. There is another set of awards, the Science Fiction and Fantasy Writers of Japan's Nihon SF Taishō honors, that are the rough Japanese equivalent of the Science Fiction and Fantasy Writers of America's Nebula Awards. Like the Hugo Awards, the Seiun Awards honor all forms of speculative fiction — including but not limited to science fiction — and related materials.
Previous winners of the Seiun Awards include Bodacious Space Pirates, Range Murata, Masamune Shirow, Makoto Shinkai, Fullmetal Alchemist, Gundam: The Origin, 20th Century Boys, Summer Wars, Cardcaptor Sakura, Madoka Magica and more.
The winners include:
Best Japanese Long Story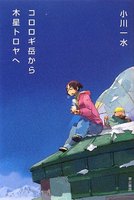 Kororogidake kara Mokusei Toroya e (From Mt. Kororogi, From Jupiter Trojan)
by Issui Ogawa
Ogawa has previously
won
Seiun Awards for his works The Next Continent (novel), "Tadayotta Otoko" (short story), and "Arisuma ō no Aishita Mamono" (short story).
Viz Media
's Haikasoru
published
Ogawa's The Lord of the Sands of Time and The Next Continent
novels
and his "Golden Bread" short story.
Best Japanese Short Story

"Hoshi o Tsukurushatachi"
by Kōshū Tani
Tani has previously
won
Seiun Awards for his works Owarinaki Sakuteki (novel),
Japan Sinks
: Part II (novel), and "Martian Railroad 19" (short story).
Best Translated Long Story

Blindsight
by Peter Watts
Watt's sci-fi novel was previously
nominated
for a Hugo award for Best Novel in 2007.
The Best Translated Short Story

The Paper Menagerie
by Ken Liu
The Paper Menagerie was the first work of fiction, of any length, to have win the Nebula, Hugo, and World Fantasy Awards. The story won the 2011 Nebula award for Best Short Story, the 2012 Hugo award for Best Short Story, and the 2012 World Fantasy Award for Best Short Fiction. Liu's other short story "
MONO NO AWARE
," published by Haikasoru's The Future is Japanese,
won
the 2013 Hugo Award for Best Short Story. His "The Man Who Ended History: A Documentary" novella was nominated for a Hugo in 2012 and a Nebula award in 2011.
The Best Dramatic Presentation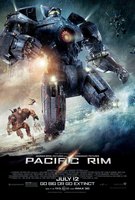 Pacific Rim
Guillermo del Toro
's live-action sci-fi film was chosen over
Gargantia on the Verdurous Planet
,
Space Battleship Yamato 2199
,
Arpeggio of Blue Steel
,
Psycho-Pass
, the live-action film Gravity,
Patema Inverted
, and
Girls und Panzer
.
The Best Comic

The World of Narue (Narue no Sekai)
by Tomohiro Marukawa
Other manga nominees included: Hoshi no Ponko to Tōfuya Reiko by Shinji Ohara and Tony Takezaki, Gantz by Hiroya Oku, and Akaneko no Akuma by Izumi Takemoto.

Best Artist

Naoyuki Katō
(
Legend of the Galactic Heroes: A Hundred Billion Stars, A Hundred Billion Lights
)
Best Nonfiction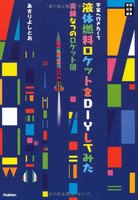 DIY Liquid Fuel Rocket (Uchū e Ikitakute Ekitai Nenryō Rocket o DIY Shite Mita Jitsuroku Natsu no Rocket-dan)
by Asari Yoshitoho
Non Section
NOVA Sci-Fi Collection: 10 Volumes
by Nozomi Ohmori
Source: Comic Natalie
---