×
remind me tomorrow
remind me next week
never remind me
Subscribe to the ANN Newsletter • Wake up every Sunday to a curated list of ANN's most interesting posts of the week.
read more
News

3rd Utawarerumono Game's Plans, 2nd Game's Cast Revealed

posted on by Sarah Nelkin
---

Producer Naoya Shimokawa revealed in an interview with Enterbrain's Weekly Famitsu magazine on Thursday that the reason for the delay of the second Utawarerumono title, Utawarerumono: Itsuwari no Kamen (Utawarerumono: The False Mask), was because the second and third games in the series are being produced simultaneously.
The second game is now slated for a September 24 release for PlayStation 3, PlayStation 4, and PlayStation Vita in Japan. Regular versions will retail for 6,800 yen (around US$56) and a premium edition will retail for 9,800 yen (around US$81). The producer also promised that the third game will be released within one-and-a-half to two years after the release of the second.
The main cast includes: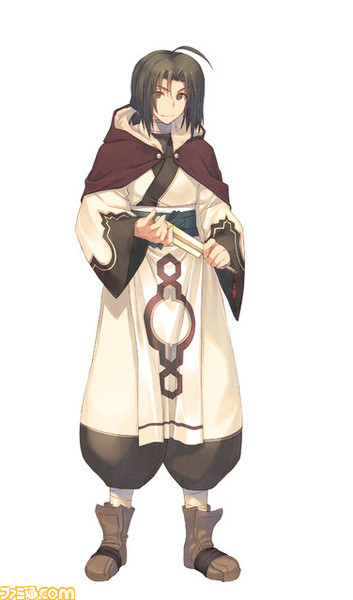 Keiji Fujiwara
as Haku. Kuon saved him and gave him a name. He has lost most of his memories, and his origins are unclear.


Risa Taneda as Kuon. A doctor with ears and tail like an animal's. Separated from her homeland, she encounters Haku while traveling along leisurely.


The official website for Utawarerumono: Itsuwari no Kamen also announced additional cast members for the game on Friday. Several actors will be returning from the first Utawarerumono game: Miyuki Sawashiro (Aruru), Kaya Miyake (Touka), Atsuko Tanaka (Karura), Rie Kugimiya (Camus), Tsuyoshi Koyama (Kurou), and Daisuke Namikawa (Benawi). However, none of the cast members have character names attached.
Other new cast members include: Ayane Sakura, Misaki Kuno, Ai Kakuma, Takuya Eguchi, Ayumu Murase, Chinatsu Akasaki, Takahiro Sakurai, Yumi Hara, Saori Hayami, Inori Minase, Nozomi Yamamoto.
Shimokawa will produce the game, while Tatsuki Amazuyu will serve as director. Takamitsu Suga will write the scenario, while Misato Mitsumi and Amazuyu will design the characters.

Famitsu teases the game's story:
When I came to, I realized I was standing in the middle of a vast, snowy plain I knew nothing of. I didn't know how I got there. And to add to that, I couldn't remember anything, not even my name. I stood there, dumbfounded at my absurd situation. But then, as if to spite me further, a gigantic monster suddenly appeared, a insect-like creature that began to bear down on me. I tried desperately to run, but it cornered me into a hopeless situation. It was then that the girl appeared. Her name was Kuon. It was this beautiful girl, who bore an animal's ears and tail, that saved my life.
The adventure simulation game takes place in a world where people have animal ears and tails, and rival generals battle for supremacy. In the original game, the player commanded units in tactical combat, while also progressing the story through dialogue with the characters.
AQUAPLUS released the original Utawarerumono game in 2002 for the PC. It inspired a 2006 television anime series and a 2009 original video anime series. ADV Films released the television series in North America in 2007, and Funimation has since picked up the North American release rights. Arō Shimakusa also launched a manga adaptation of the game in ASCII Media Works' Dengeki G's Magazine, which ran from Septermber 2005 to November 2006. Atlus USA also released the PS3 fighting game Aquapazza in November 2013. The game contained characters from the original Utawarerumono game, alongside other characters from the AQUAPLUS and Leaf game library.
Source: Famitsu.com, Dengeki Online [Via 0takomu]
Images © AQUAPLUS
---