News

Re: Life in a different world from zero TV Anime's 1st Teaser Video Streamed

posted on by Crystalyn Hodgkins
Series centers on high school student lost in alternate world who has power to rewind death
---
The official website for the television anime adaptation of author Tappei Nagatsuki and illustrator Shinichirou Otsuka's Re: Life in a different world from zero (Re: Zero Kara Hajimeru Isekai Seikatsu) light novel series opened on Sunday and began streaming the show's first teaser video. The promotional video outlines the show's story.
At the end of the video, Subaru says, "If it means saving you, I'll die as many times as it takes."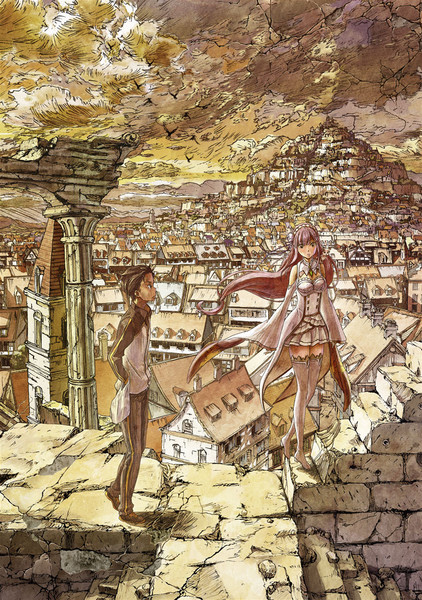 In the story, Subaru Natsuki is an ordinary high school student who is lost in an alternate world, where he is rescued by a beautiful, silver-haired girl. He stays near her to return the favor, but the destiny she is burdened with is more than Subaru can imagine. Enemies attack one by one, and both of them are killed. He then finds out he has the power to rewind death, back to the time he first came to this world. But only he remembers what has happened since.
The series has inspired two manga adaptations. Kadokawa published Daichi Matsue's manga Re: Zero Kara Hajimeru Isekai Seikatsu Dai-Ichi-Shō: Ōto no Ichinichi-hen (Chapter 1: Day at the King's Capital Edition) in Monthly Comic Alive and shipped the second and final compiled volume on March 23. Square Enix publishes Makoto Fugetsu's manga Re: Zero Kara Hajimeru Isekai Seikatsu Dai-Ni-Shō: Yashiki no Ishūkan-hen (Chapter 2: Week at a Mansion Edition) in its Big Gangan magazine. The first compiled volume shipped on March 23.
Kadokawa shipped the sixth light novel volume in Japan on March 25.
---