News

Land of the Lustrous Anime Reveals New Visual, 6 More Character Designs

posted on by Crystalyn Hodgkins
Designs, descriptions revealed for Red Beryl, Amethyst, Neptunite, more
---
The official website for the television anime of Haruko Ichikawa's Land of the Lustrous (Hōseki no Kuni) manga revealed six more character designs and descriptions on Wednesday, as well as a new key visual.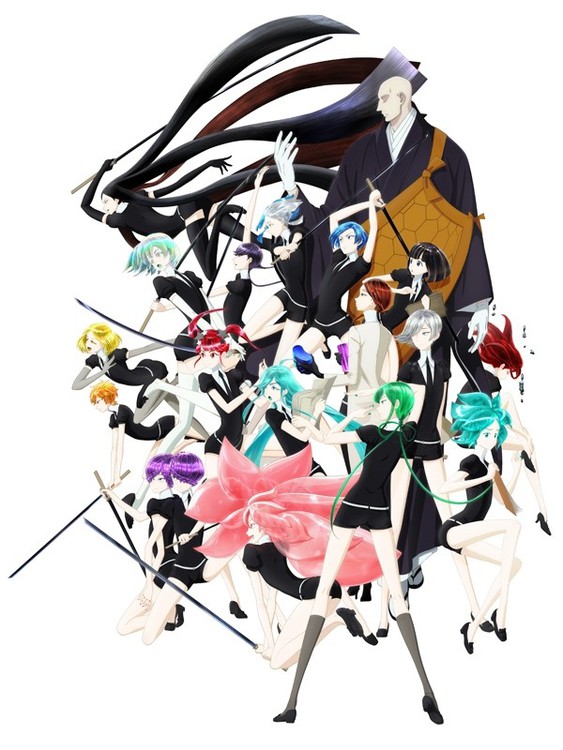 The newly revealed character designs include:


Maaya Uchida as Red Beryl, whose hardness level is 7.5. Red Beryl is in charge of clothing and accessories, handling everything from design to making the materials. Red Beryl is incredibly passionate about this work.


Kanae Itō as Amethyst 84 (right) and Amethyst 33 (left), whose hardness level is 7. These twins have good battle coordination.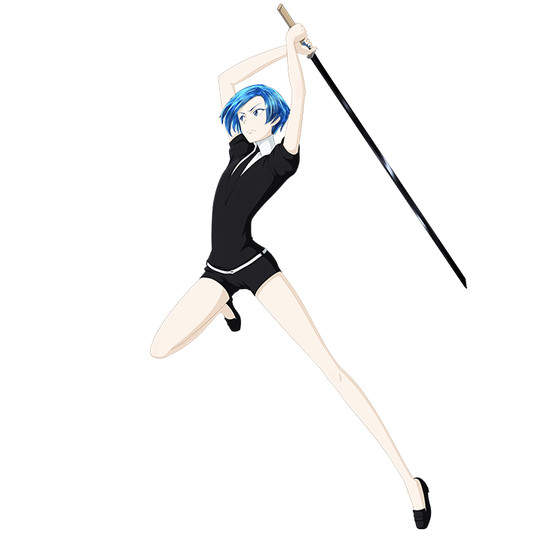 Ari Ozawa as Benitoite, whose hardness level is 6.5. Benitoite is sensible and earnest, and often gets caught up in others' situations.


Atsumi Tanezaki as Neptunite, whose hardness level is 5.5. Neptunite's nickname is Nepchii. Neptunite specializes in espionage.


Ryou Hirohashi as Obsidian, whose hardness level is 5. Obsidian is in charge of making weapons for the Lustrous.


Jouji Nakata as Kongō-sensei, whose hardness level is unknown. Kongō is the teacher of the Lustrous, has a vast amount of knowledge, and has the power to drive away the Lunarians with a single attack.
The rest of the cast includes: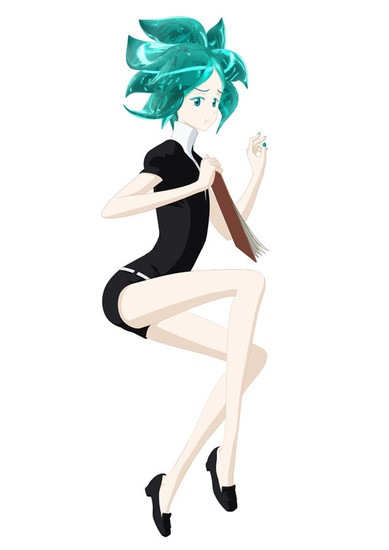 Tomoyo Kurosawa as Phosphophyllite (Phos), whose hardness level is 3.5. Phos is the youngest among the Lustrous at 300 years old. Phos is brittle and weak, and is unfit to fight. Phos feels useless and unskillful at everything, but for the first time Phos is given a job — to edit a natural history magazine.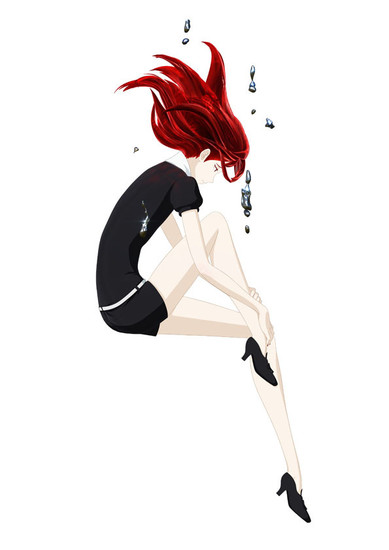 Mikako Komatsu as Cinnabar (Cinsha), whose hardness level is 2. Cinnabar has a special ability to be able to emit an unlimited supply of silver-colored venom, and because of that, Cinnabar is distant from the other Lustrous. Cinnabar is also in charge of night patrol for the Lunarians, and is skillful in battle. Cinnabar is wise and prudent, and forms a close relationship with Phos after Phos asks Cinnabar to help with the magazine.


Ai Kayano as Diamond, whose hardness level is 10. While Diamond's hardness level is the highest at 10, Diamond's toughness level is lower compared to Bort because Diamond is one single crystal. Diamond loves romance stories.


Ayane Sakura as Bort, whose hardness level is 10. Bort's hardness and toughness are both of the highest quality. Bort has no interest in anything other than battle, and the others call Bort a "battle enthusiast."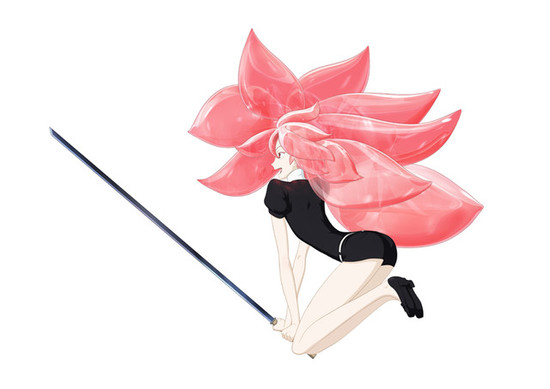 Mutsumi Tamura as Morganite, whose hardness level is 7.5. Morganite is mischievous and has a rough way of speaking. Morganite partners with Goshenite in battle.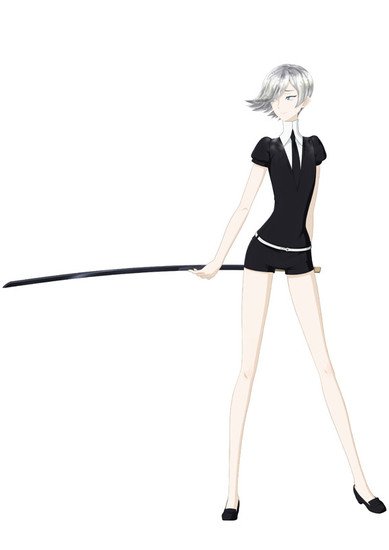 Saori Hayami as Goshenite, whose hardness level is 7. Goshenite is kind to everyone and always has a worried expression. Goshenite partners with Morganite in battle.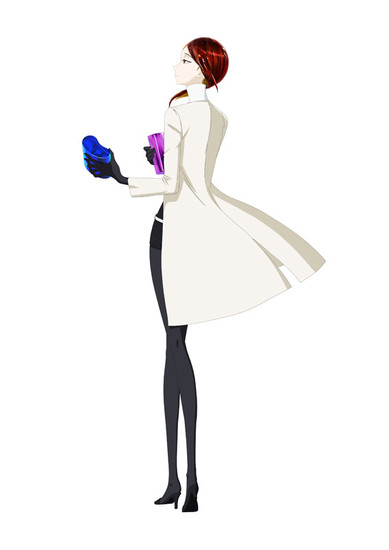 Yumi Uchiyama as Rutile, whose hardness level is 6. Rutile is responsible for the treatment and restoration of Lustrous who show cracks. Rutile seems strict but is actually clumsy.


Ayahi Takagaki as Jade, whose hardness level is 7. Jade is the chairperson for the Lustrous and is a good mediator. Jade's toughness level is extremely high, so much so that Jade is often called "Solid Jade."


Himika Akaneya as Zircon, whose hardness level is 7.5. Zircon is the second-youngest Lustrous next to Phos. Zircon is a serious and talented student, and is paired with Yellow Diamond in combat.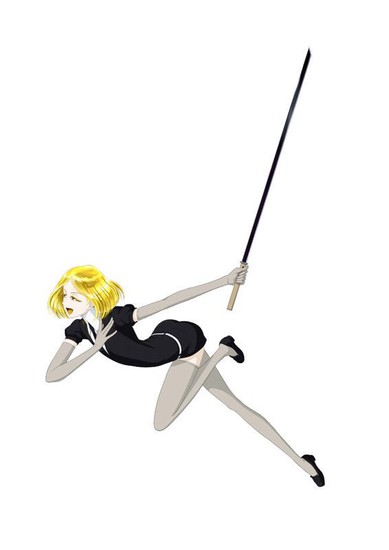 Junko Minagawa as Yellow Diamond, whose hardness level is 10. At 3,597 years old, Yellow Diamond is the oldest among the Lustrous, and has a position of leadership among them.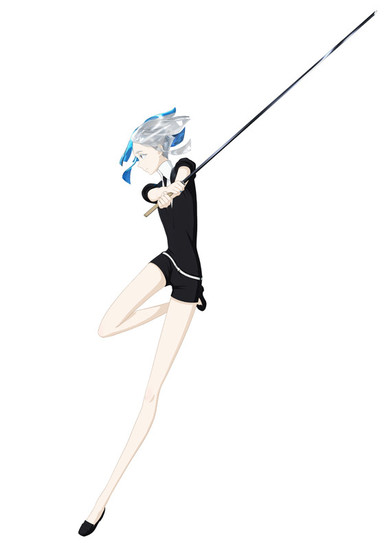 Mamiko Noto as Euclase, whose hardness level is 7.5. Euclase is the secretary of the Lustrous. Euclase's strong point is calculations and predictions. Euclase manages the shifts for the Lunarian patrols, and is very good at predicting when the Lunarians will attack.


Rie Kugimiya as Alexandrite, whose hardness level is 8.5. Alexandrite is responsible for collecting and analyzing data about the Lunarians, and is extremely devoted to research on them.
The series will premiere on 9:30 p.m. on Saturday, October 7 on the AT-X channel, followed by the Tokyo MX, MBS, and BS11 channels. Tokyo's Toho Cinemas Roppongi Hills will host two preview screenings of the first three episodes on September 24 with the director Takahiko Kyōgoku, Kurosawa, and Komatsu.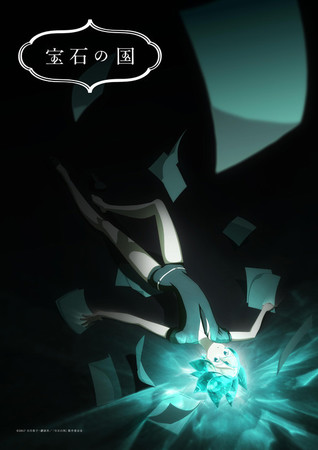 Takahiko Kyōgoku (Love Live! School idol project, GATE) is directing the anime at the Orange CG animation studio (CG in new Evangelion, Macross Frontier movies). Toshiya Ono (Suite Precure, Gatchaman Crowds, The Perfect Insider) is in charge of the series scripts. Asako Nishida (Simoun, Love Live! School idol project, Active Raid) is designing the characters.
The manga's story takes place in the distant future, where a new life form called The Lustrous ("hōseki") is born. The 28 Lustrous must fight against the Lunarians ("tsukijin") who want to attack them and turn them into decorations, so each Lustrous is assigned a role such as a fighter or a medic. Although Phos hopes to fight the Lunarians, Phos is a Lustrous who is given no assignment until the Lustrous' manager Kongo asks Phos to edit a natural history magazine.
Source: Comic Natalie
---