News

The Laws of the Universe Anime Continues With Film Trilogy

posted on by Rafael Antonio Pineda
Fumika Shimizu
joins returning cast for Happy Science religious group's Fall film
---
HS Pictures Studio revealed a new anime film titled Uchū no Hō: Reimei-hen (The Laws of the Universe: Part 1) on Monday. The film is a sequel to The Laws of the Universe Part 0 (UFO Gakuen no Himitsu) religious anime film, and will be the first part of a trilogy.
The film's cast includes:
Ryota Ohsaka as Ray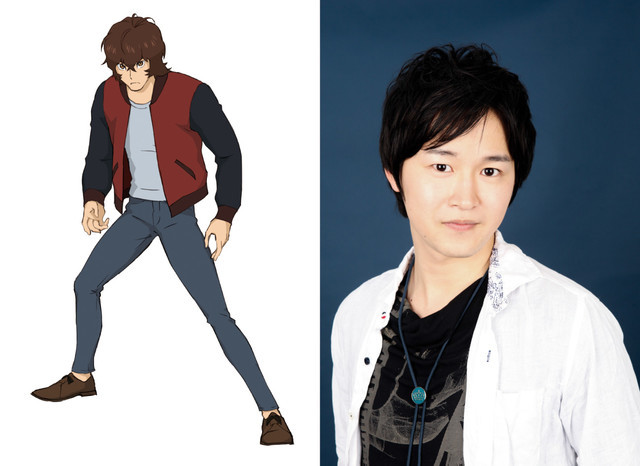 All the above cast except for Fumika Shimizu are reprising their roles from the previous film. Happy Science had announced in 2017 that Shimizu retired from acting to join the group. She now works under Happy Science's ARI Production with the new stage name Yoshiko Sengen.
As before, Isamu Imakake is directing the film at HS Pictures Studio, and is also the character designer and chief animation director. Yūichi Mizusawa is once again composing the music. Nikkatsu Corporation is distributing the film, with distribution assistance from Tokyo Theatres.
The film is slated to open in Japan this fall.

Religious group Happy Science published an English digital booklet introducing the main characters and highlights of the previous film, and the official English website for the first film describes its story:
Ray, Anna, Tyler, Halle, and Eisuke are five high school students who are suddenly wrapped up in a mysterious incident. An alien species called Grey abducts Halle's sister and embeds her with a special chip inside her brain. The five stand up to save Halle's sister and try to reveal the existence of aliens, but continue to be met with mysterious events.

The high school students' story progresses into a shocking development!

What truths hide on the dark side of the moon? What are the true intentions of the aliens that are infiltrating America, Russia and China? What is the true crisis that is closing in on Earth and what hope can we have towards the future!? Going beyond the last movie, The Mystical Laws, The Laws of the Universe – Part 0 reveals stunning truth from beyond the star in animation form!

People of Earth, you cannot afford to miss this movie!
Ryuho Okawa, the founder of the controversial religious organization Happy Science (Kōfuku no Kagaku), is credited with the original work and as the chief production supervisor for the first film.
The first film premiered in Los Angeles in September 2016. Eleven Arts then screened the film in selected theaters in the U.S. and Canada in October of that year, and the film opened in Japan in the same month. The film screened in North America with an English dub.
Happy Science has sponsored a number of animated films in the past, including The Mystical Laws, which opened simultaneously in the U.S. in October 2012. The film received an English dub for its Japanese home video release, and it received a video-on-demand release in the U.S.
Sources: The Laws of the Universe: Part 1 Official Website, Comic Natalie
---