×
remind me tomorrow
remind me next week
never remind me
Subscribe to the ANN Newsletter • Wake up every Sunday to a curated list of ANN's most interesting posts of the week.
read more
News

Fire Force TV Anime Casts Mamoru Miyano as Benimaru Shinmon

posted on by Jennifer Sherman
1st title in "Super Animeism" block premieres on July 5
---
The official website for the television anime of Atsushi Ohkubo's Fire Force (En En no Shōbōtai) manga revealed on Tuesday that Mamoru Miyano will play Benimaru Shinmon. He is both a second and third generation pyrokinetic and battalion commander of Company 7. He does not abide by the rules of the organization and only focuses on Asakusa.

The website also revealed a new main visual on Monday.

The previously revealed cast includes:
Gakuto Kajiwara (Black Clover's Asta) as the protagonist Shinra Kusakabe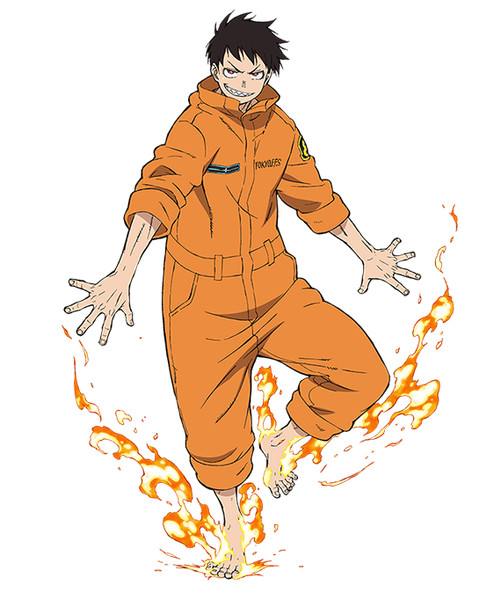 Yūsuke Kobayashi as Arthur Boyle, a new recruit in Shinra's Company 8. Arthur has not gotten along with Shinra ever since their time together in training school, and he calls himself the "Knight King."


M.A.O as Iris, a nun assigned to Shinra's Company 8 to pray and offer requiems.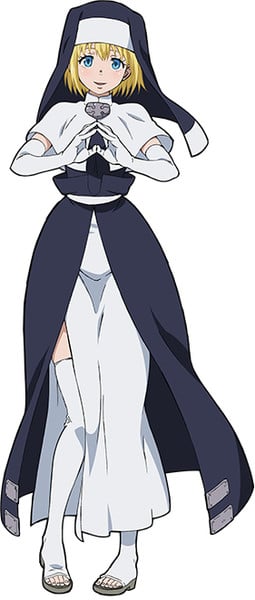 Saeko Kamijō as Maki Oze, her first regular role in a television anime. First Class Fire Soldier Maki Oze is a second generation pyrokinetic and a military veteran skilled at close combat. She may look cool and aloof but she is a romantic at heart.


Kenichi Suzumura as Takehisa Hinawa, the lieutenant of Shinra's Company 8. Hinawa is a second generation pyrokinetic and a steely, serious military veteran. He can manipulate flames, mainly by controlling the explosive power of firearms. His strict training is feared by rookies. He established the company with Ōbi.


Kazuya Nakai as Akitaru Ōbi, the captain of Shinra's Company 8. A former regular firefighter, he uses his well-trained body as a weapon despite his lack of special powers. He looks after his company members like a big brother. He is obsessed with weight training.


Kenjiro Tsuda as Joker, an enigmatic man who knows Shinra's past. He mysteriously appears and confronts Shinra's company.


Daisuke Sakaguchi as Victor Licht, a genius researcher at Haijima Industries. His field is the applied science of combustion, studying human combustion in particular. He is apparently linked to Joker, and his motives are shrouded in mystery.


Aoi Yūki as Tamaki Kotatsu, a rookie Second Class Fire Soldier assigned to Company 1. She has a "Lucky Lecher Lure" condition that puts her in unfortunately obscene situations.


Taiten Kusunoki as Leonard Burns, the captain of the elite Company 1. He is a third generation pyrokinetic with a secret power in the patch over his right eye.


Tomokazu Seki as Rekka Hoshimiya, the priest who serves as the lieutenant of Company 1. He is a third generation pyrokinetic who can ignite flames from his fists. He has a fervent sense of justice.


Kazuyuki Okitsu as Karim Fulham, a priest who is a company commander of Company 1. He has the "Thermoacoustic Refrigeration" ability. Karim is a second generation pyrokinetic who always seems listless and uses a strange tone of voice, but he does care about his comrades.


Satoshi Hino as Foien Li, a priest and one of the company commanders of Company 1. Foien has a kind heart, dislikes conflicts, and is a polite gentleman even with his speech.


Katsuyuki Konishi as Takeru Noto, a new member of Company 2. Takeru is a third generation pyrokinetic known as "Juggernaut." Despite his strong abilities, he is a coward afraid of fire.


Lynn as Princess Hibana, a battalion commander of Company 5. She has the personality of a domineering queen.


Kengo Kawanishi as Tōru Kishiri, a thoughtless and rude new member of Company 5. He has the powerful ability to create explosions with the bubblegum he always chews.


Kodansha Comics publishes the manga in English, and it describes the story:
Terror has paralyzed the clockwork metropolis of Tokyo! Possessed by demons, people have begun to burst into flame, leading to the establishment of a special firefighting team: the Fire Force, ready to roll on a moment's notice to fight spontaneous combustion anywhere it might break out. The team is about to get a very unique addition: Shinra, a boy who possesses the unique power to run at the speed of a rocket, leaving behind the famous "devil's footprints" (and destroying his shoes in the process). Can the Fire Force discover the source of this strange phenomenon and put a stop to it? Or will the city burn to ashes first?

Yuki Yase (Mekaku City Actors, Hidamari Sketch × Honeycomb) is directing the anime at david production (JoJo's Bizarre Adventure, Cells at Work!). Yamato Haishima is in charge of the series scripts, and Hideyuki Morioka (Kizumonogatari, Sayonara, Zetsubou-Sensei) is designing the characters.
The anime will premiere on July 5 at 25:25 (effectively July 6 at 1:25 a.m.) as the first title in the "Super Animeism" programming block on MBS, TBS, and other channels.
Funimation will stream the television anime on its FunimationNow streaming service this year.
Ohkubo (Soul Eater) launched the series in Kodansha's Weekly Shōnen Magazine in September 2015. Kodansha published the manga's 16th volume on April 17. Kodansha Comics shipped the 14th volume in English on February 19.
Sources: Fire Force anime's website, Comic Natalie
---