News

Digimon ReArise Smartphone Game Debuts in the West

posted on by Rafael Antonio Pineda
Game launched in Japan in June 2018
---
Bandai Namco Entertainment released its Digimon ReArise smartphone game in the West on Wednesday. Bandai Namco Entertainment is streaming a launch trailer for the game.
Bandai Namco Entertainment announced in August that it will release the game in the West.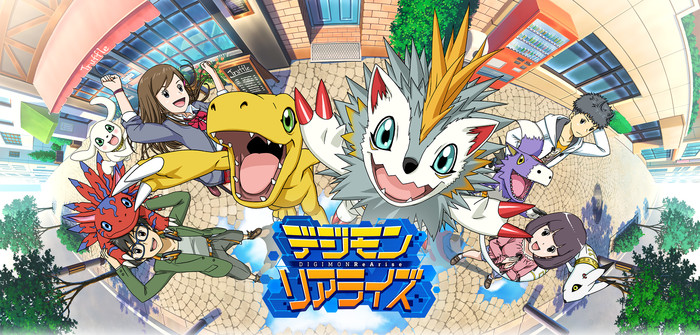 Bandai Namco Entertainment describes the game:
An unknown Digimon calling itself Herissmon has appeared in your smartphone.
Suddenly, a mysterious force known as "Spirals" attack…
This is the tale of your Digimon's ReArise.
Dive into a story of new faces and old friends in this friendship Digivolving RPG!
The game launched in Japan in June 2018. Straightener is performing the game's theme song "The Future Is Now."
The "friendship evolution Digimon RPG" is free to play with the option to purchase items. Players are able to visit a town to interact with and befriend Digimon. The story involves the sudden appearance of Digimon from the player's smartphone, and a sudden powerful force that attacks.
Source: Bandai Namco Entertainment's YouTube channel via Gematsu
---