MOTOR MUSTANG and Sputnik Lab Arrive on JapanFiles.Com
August 13, 2007 – JapanFiles.com teams up with new Japanese label Sputnik Lab this month to release the debut album "Make Your Head Down" from hot Japanese rock trio MOTOR MUSTANG.
In 2005 MOTOR MUSTANG appeared on the Rookie-a-Go-Go stage at the Fuji Rock Festival in Japan. In 2006, MOTOR MUSTANG was given the last play slot for new bands at the Summer Sonic Festival in Japan. The band has distanced themselves from other Japanese bands with their amazing sound and crazy live shows.
Since they were kids they have longed to be rock stars. With a sound that has been compared to JET, The Datsuns and Wolf Mother, MOTOR MUSTANG's shouting vocals and guitar riffs will give you goosebumps. MOTOR MUSTANG continues to run wild and dangerous on stage in Japan.
Music at: www.japanfiles.com/motormustang
Recommended tracks: Trap Of Life
About JAPANFILES.COM:
JapanFiles.com is the only online service that specializes in MP3 sales for Japanese rock artists, with over 250 indie bands reaching their USA fans through our site - rock, hip-hop, punk, and techno!
JapanFiles.com is the largest source in the USA for legal downloads of Japanese music and DRM-free. Downloads are only 99 cents each!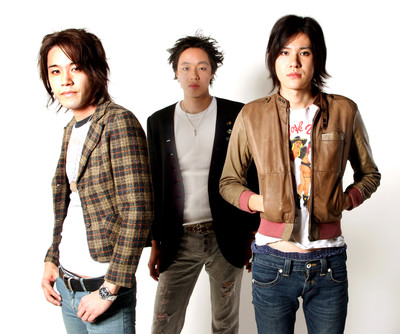 ---