Interest

New Illustrations Released for Studio Khara's 2014-2015 Evangelion Calendar

posted on by Bamboo Dong
Studio Khara has released a few of the images that will be making it into the 2014-2015 full-color Evangelion illustration calendar. The calendar features artwork drawn exclusively by artists who worked on Rebuild of Evangelion.
So far, illustrations have been released for Mahiro Maeda, Kazuya Tsurumaki, Masayuki, Takeshi Honda, and Akemi Hayashi.


The website also has a mockup of what the final calendar will look like.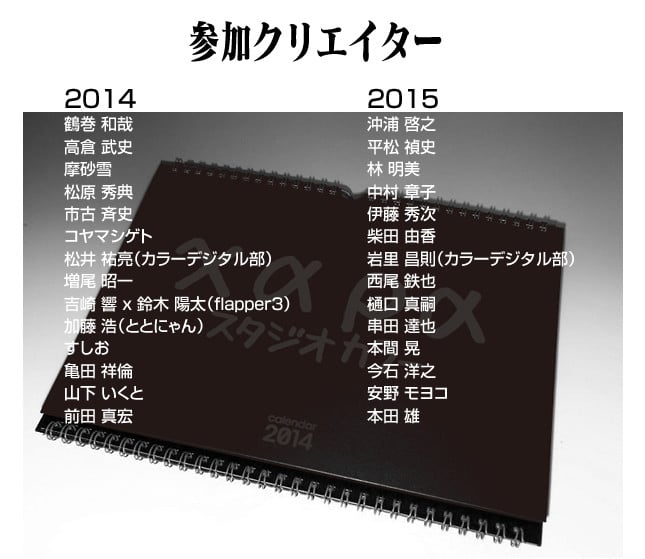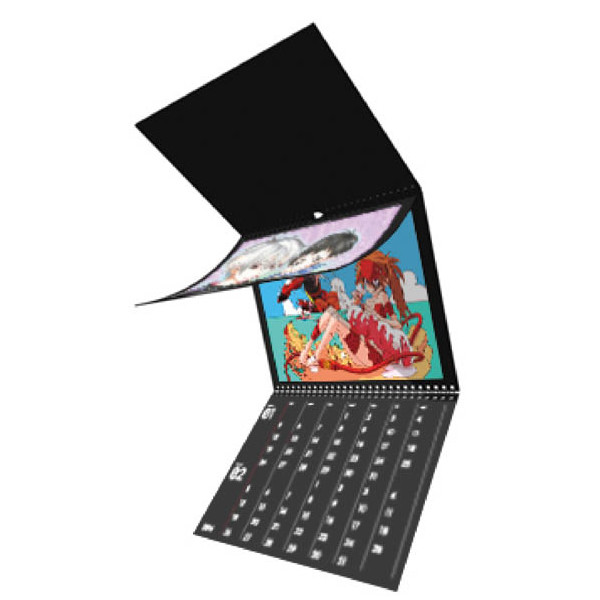 The calendar will feature images drawn by the following artists:
2014
Kazuya Tsurumaki
Takeshi Takakura
Masayuki
Hidenori Matsubara
Saishi Ichiko
Shigeto Koyama
Yusuke Matsui (Khara digital dept.)
Shoichi Masuo
Hibiki Yoshizaki x Yōta Suzuki (flapper3)
Hiroshi Kato (Totonyan)
Sushio
Yoshimichi Kameda
Ikuto Yamashita
Mahiro Maeda
2015
Hiroyuki Okiura
Tadashi Hiramatsu
Akemi Hayashi
Shouko Nakamura
Hidetsugu Ito
Yuka Shibata
Masanori Iwasato
Tetsuya Nishio
Shinji Higuchi
Tatsuya Kushida
Akira Honma
Hiroyuki Imaishi
Moyoco Anno
Takeshi Honda
The calendar can be pre-ordered at the official Evangelion Store . It will also be sold through Animate and bookstores in Japan for 5,400 yen (about US$54) in December. Each box includes two calendars with about 15 pages each.
---