Interest

Anime Characters' Crazy Hairstyles Ranked in Charapedia Poll

posted on by Carlos Cadorniga
Protagonists in anime are often notorious for their wacky and unrealistic hairstyles, but which ones are said to be the craziest? A recent Charapedia poll tallied up votes and calculated the top 20 most unbelievable hairstyles worn by anime characters.

Unsurprisingly, first place went to Yugi Mutou from Yu-Gi-Oh!. With an uncanny mixture of yellow, maroon and black, styled with gravity-defying spikes and edges, it's no wonder Yugi's hairstyle is considered the strangest of them all.

Second place went to everyone's favorite Saiyan, Son Goku of Dragon Ball Z fame. While not as strikingly colorful as Yugi's hair, Goku's seemingly-random spikes of hair jutting from his head make it a wonder that no one mistakes it for bed hair.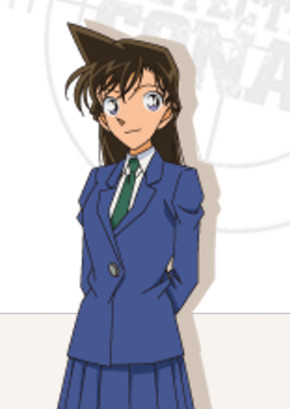 Ran Mori from Detective Conan won third place. While certainly more modest than the higher ranked, the one apparent spike perched upon what would otherwise be an objectively normal head of hair makes for an unsettling contrast.
The full list is as follows
Yugi Mutou from Yu-Gi-Oh!
Son Goku from Dragon Ball
Ran Mori from Detective Conan
Jean Pierre Polnareff from JoJo's Bizarre Adventure
Gon from Hunter x Hunter
Kenpachi Zaraki from Bleach
Suneo Honekawa from Doraemon
Namihei Isono from Sazae-san
Bobobo-bo Bo-bobo from Bobobo-bo Bo-bobo
Giorno Giovana from JoJo's Bizarre Adventure
Kotori Minami from Love Live!
Levi from Attack on Titan
Saitama from One-Punch Man
Franky from One Piece
Sazae Fuguda from Sazae-san
Tetsurou Kurou from Haikyuu!!
Masato Hijikawa from Uta no Prince Sama
Kimio Nagasawa from Chibi Maruko-chan
Yusei Fudou from Yu-Gi-Oh! 5D's
Noriaki Kakyouin from JoJo's Bizarre Adventure
What do you think about the list? Who has your vote for the wildest anime hair? Let us know in the forums!
[Via Nijimen]
---