News

Manga-Based Live-Action Hagane no Onna Gets 2nd Season

posted on

2011-01-30

17:16 EST by Egan Loo
---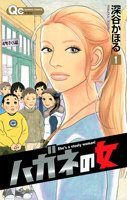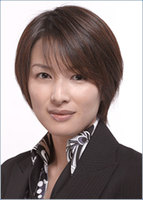 Actress Michiko Kichise (Nodame Cantabile, Bloody Monday) will reprise her first starring role in a television series when the sequel to the live-action version of Kaoru Fukaya's Hagane no Onna (She's a Steely Woman!) manga premieres in April. Kichise played Ineko Haga, a 35-year-old woman with no boyfriend, money, or work. Haga, who is nicknamed "Hagane" ("Steel"), became the teacher of a notoriously troublesome fourth-grade class; she followed a long string of teachers who were hired for the class, only to quit in frustration. Between the disrespectful students and the overly obsessive "monster parents," Hagane has to live up to her nickname to survive the job.
The first television season premiered last May in the 11:00 p.m. "Friday Night Drama" timeslot, and it earned relatively high ratings: a top rating of 12.7% and an average rating of 10.3% over its seven episodes. Hagane no Onna Season 2 will get a more prominent timeslot on Thursdays at 9:00 p.m.
Nozomi Ōhashi and other children are returning from the first season to play Hagane's students. Jun Kaname, Osamu Shitara of the comedy duo Bananaman, and Michiko Shimizu will reprise their roles as Hagen's colleagues. Katsumi Takahashi joins the cast as the new principal, and Takumi Saitou will play a fellow teacher who causes trouble for Hagane. Matsu of the musical group Exile will appear under his real name Toshio Matsumoto.
The musical group Katsumeishi will once again sing a theme song for the new season.
The original manga launched in Shueisha's You magazine for women in 2007, and a new storyline began last November when Hagane became a middle school teacher. The eighth compiled book volume also shipped in November.
Source: Mainchi
---
this article has been modified since it was originally posted; see change history