News

AnimeFest to Host Ghost in the Shell: S.A.C. Writer Dai Sato

posted on

2014-03-01

22:20 EST
Texas convention will run from August 15-18
---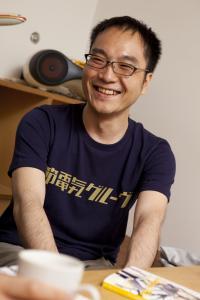 The organizers of AnimeFest 2014 announced on Wednesday that Ghost in the Shell: Stand Alone Complex and Ergo Proxy writer Dai Sato will appear as a guest of honor at this year's convention.
Sato served as a scriptwriter a for Ghost in the Shell: Stand Alone Complex, Ergo Proxy, Five Numbers!, Tekken: Blood Vengeance, and Chō Soku Henkei Gyrozetter. He is contributing scripts for the current Space Dandy television series and is in charge of series composition for the upcoming Fūun Ishin Dai Shogun television anime premiering in April. He also worked on the scenario for Capcom's upcoming E.X.Troopers video game for PlayStation 3 and Nintendo 3DS.
AnimeFest 2013 will run from August 15-18 at the Sheraton Hotel in Dallas, Texas.
---