News

Hawaii Tourism Board Posts New Yo-kai Watch Anime Short

posted on by Egan Loo
Jibanyan & Hawaiian yo-kai appear in 2-minute anime to attract Japanese visitors
---
The Hawaii Tourism Authority opened a new website to attract Japanese visitors with the help of the popular Yo-kai Watch games and anime on Monday. The "Aloha! Yo-kai Watch Rakuen Hawaii de Geragerapō!!" campaign features a brand-new anime short.
In the two-minute anime, Yo-kai Watch's main yo-kai Jibanyan introduces the attractions of the four main islands of Hawaii. The short features new Hawaiian versions of yo-kai. The short titled Aloha! Yo-kai Watch: Rakuen Hawaii Gerapo!! shows off many famous locales in Hawaii, including Kauai's Waimea Canyon, Oahu's Diamond Head, Maui's Waikiki Beach, and Hawaii's Haleakalā National Park. The yo-kai and kids try local cuisine and shopping.

The Hawaii Tourism Authority appointed Jibanyan as its goodwill ambassador to kids in March.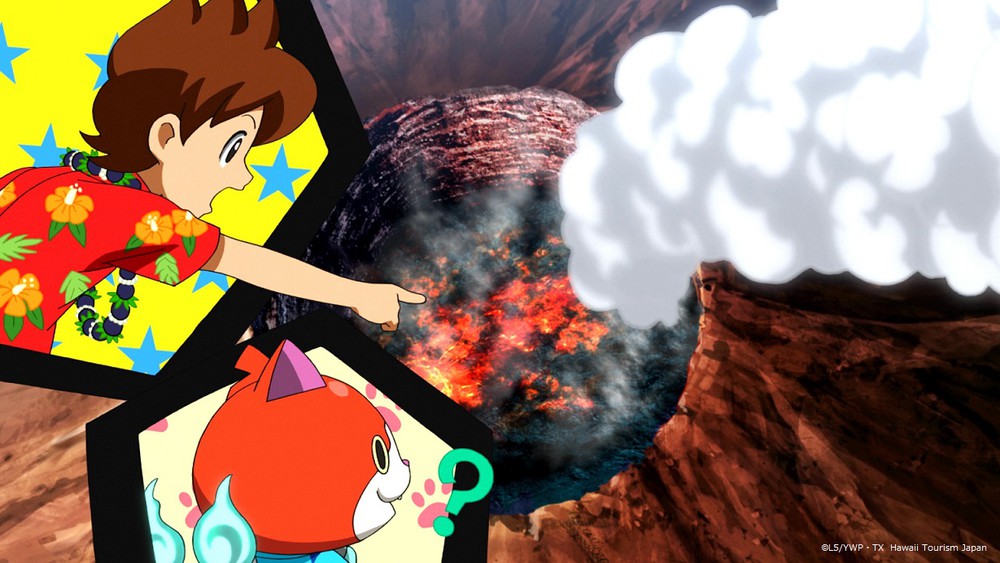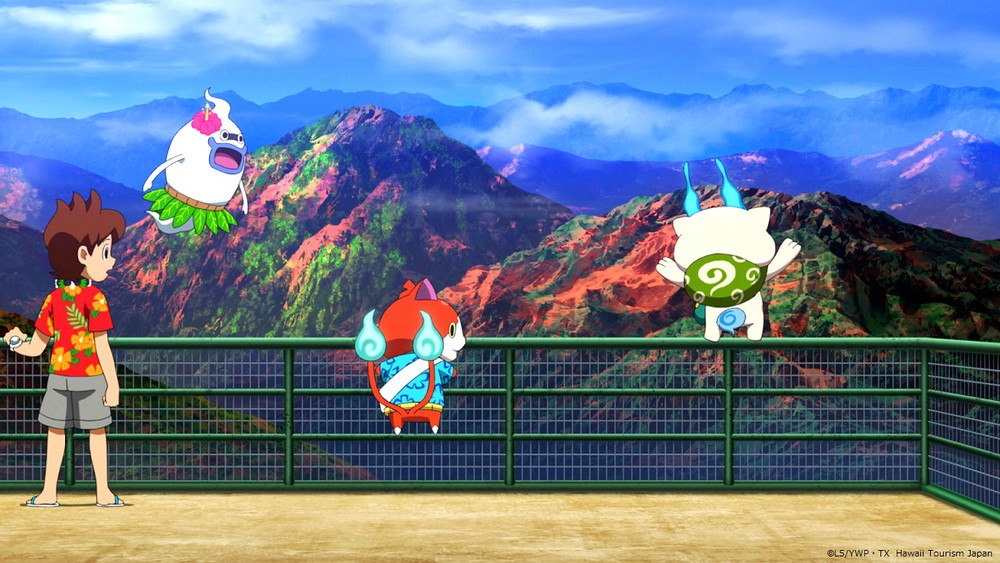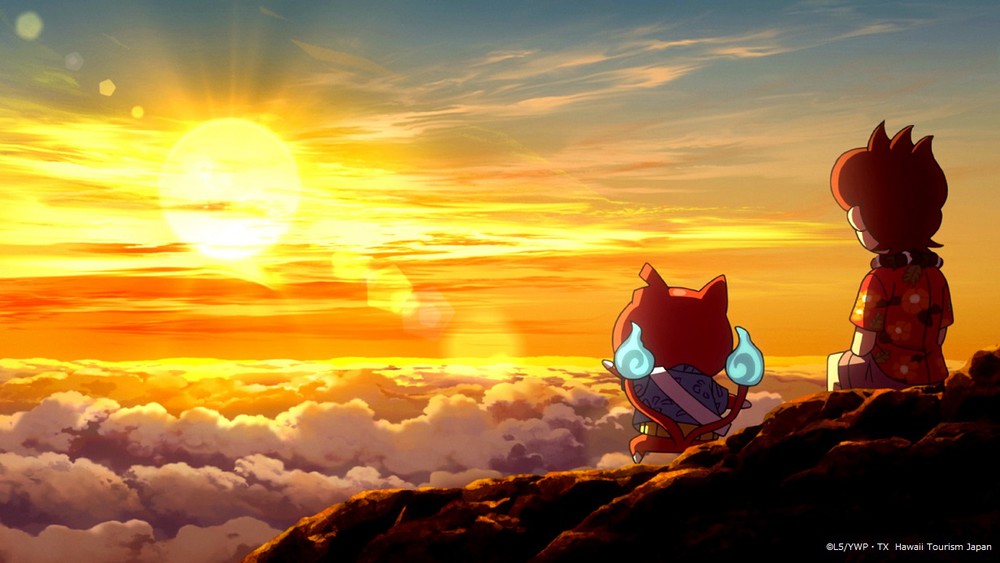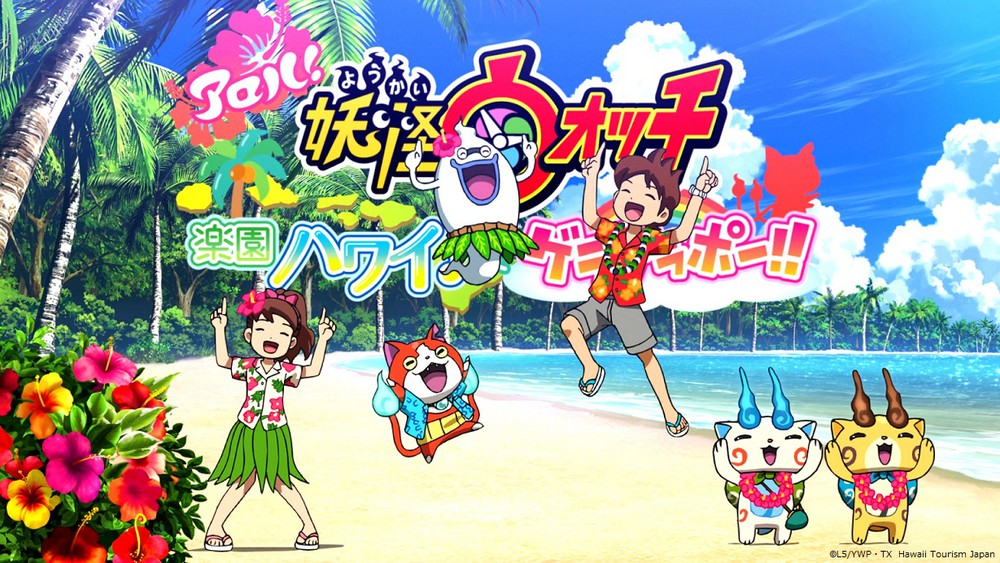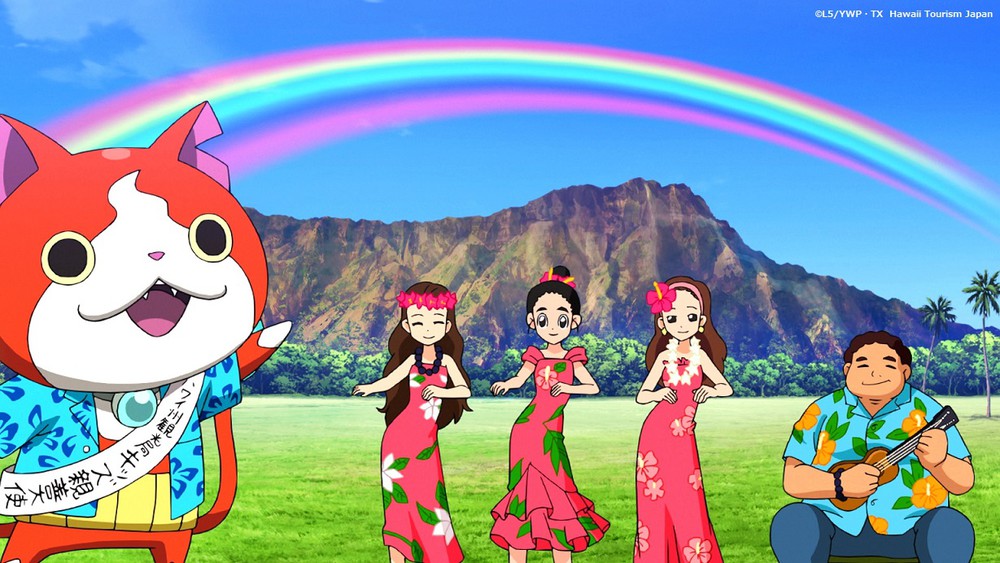 Nintendo will publish the Yo-kai Watch role-playing game on its Nintendo 3DS platform in North America this winter. The Yo-kai Watch television anime will run on the American television channel Disney XD later this year.
Nintendo describes the premise of the franchise:
Yo-kai Watch centers on a boy who gets a special watch that lets him befriend and help mischievous Yo-kai and later summon them to fight other Yo-kai. Players can overcome challenges and help various characters solve everyday problems with the help of Yo-kai friends. These eccentric Yo-kai resemble anything from inanimate objects to mythical creatures.

Game developer Level-5 announced the Yo-kai Watch franchise in 2011 with a game, manga, and anime already planned. The franchise's first game for the Nintendo 3DS debuted in Japan in July 2013, and the anime premiered in January 2014. The latest game in the franchise, a third version of Yo-kai Watch 2, shipped in December.
Hasbro is handling toy sales and will release the first line of toys in North America next spring, with additional markets to follow by the end of the year. Viz Media is publishing the manga.
Source: 4Gamer
---