News

Resident Evil: Vendetta CG Film Shows Antagonist in New English-Dubbed Trailer

posted on by Karen Ressler
Film opens in Japanese theaters on May 27
---
The official website for Resident Evil: Vendetta (Biohazard: Vendetta), the latest CG anime full-length film based on CAPCOM's Resident Evil (Biohazard) horror game franchise, began streaming a full trailer on Friday. The video features dialogue in English.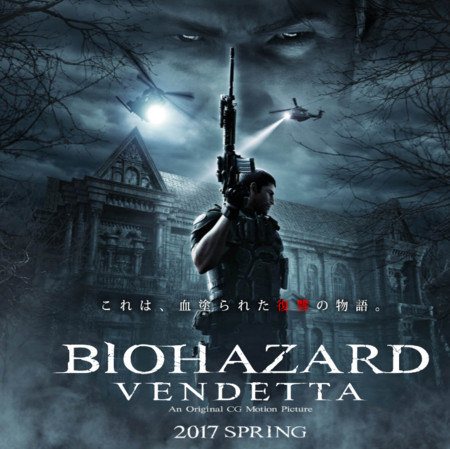 The video reveals that the film will open in Japanese theaters on May 27, 2017.
The film will have a completely original story, and will feature characters from multiple games in the series, including Chris Redfield, Rebecca Chambers, and Leon Kennedy. CAPCOM producer Hiroyuki Kobayashi (Resident Evil 4, Sengoku Basara) is supervising the project.
Takanori Tsujimoto (The Next Generation -Patlabor-, Ultraman X) is directing the film at Marza Animation Planet, with a script by Makoto Fukami (Psycho-Pass, School-Live!). Kenji Kawai (Patlabor, Ghost in the Shell) is composing the music. Takashi Shimizu (Ju-on, live-action Kiki's Delivery Service) is credited as executive producer.
In a collaboration between the film and Italian motorcycle company Ducati, Resident Evil: Vendetta will feature a scene in which Leon fends off an enemy riding Ducati's newest model, the XDiavel.
[Via Moca News]
---