News

Himomen Live-Action Series Casts Yui Okada as Nurse

posted on by Rafael Antonio Pineda
Okada plays rookie nurse plotting to uncover Yuriko's secret in July series
---
The official website for the live-action series adaptation of Tsuyoshi Kōnoike's Himomen ~Himo Kōsei Program~ (Freeloader Man - Freeloader Reform Program) manga revealed on Saturday that it has cast Yui Okada as Konomi Hamano (seen below). Konomi a 23-year-old rookie nurse who is very polite and popular with male patients, but her tendency to prioritize personal matters over her work always leads the senior nurse Yuriko to tell her to focus on her job. In the story, Konomi plots to uncover Yuriko's secret, while Yuriko strives to keep the fact that her boyfriend is a freeloader a secret.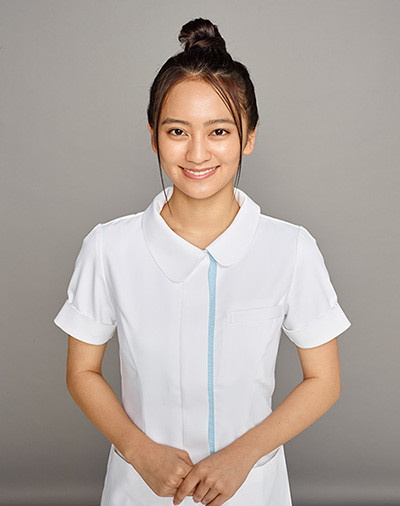 The series will premiere on July 28 in TV Asahi's Saturday Night Drama block, and will air every Saturday at 11:15 p.m.
The show will star Haruna Kawaguchi (left in picture below) as Yuriko Haruhi, and Masataka Kubota (right) as Shō Himonya.


The comedy manga centers on the relationship between Yuriko and her boyfriend Shō. Shō is kicked out of his parents' house after he quit his part-time job, so he invites himself over to begin living with Yuriko. Shō loves to drink and gamble, but has seemingly lost motivation to seek out work of his own. The story follows Yuriko's efforts to "reform" her boyfriend to stop him from being a himo-otoko (slang for a freeloading man who is financially reliant on his girlfriend).
Osamu Katayama is directing the show, with Hayashi Mori penning the scripts. Ikue Yokochi is the general producer, while Takahito Akiyama and Misato Kawano are credited as producers.
Kōnoike launched the ongoing but irregularly serialized manga in Kadokawa's Comic Flapper magazine in 2015, and Kadokawa published the first compiled book volume for the manga later the same year.
Sources: Himomen live-action series' official website, Comic Natalie
---