STGCC 2013 Returns to Galvanise Singapore's Pop Culture Sphere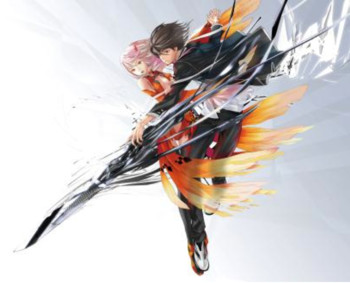 Marvel Comics' artists Adi Granov and David Mack headline the first wave of pop culture personalities
Singapore, 17 June 2013
– The annual Singapore Toy, Game and Comic Convention (STGCC) is back for another electrifying weekend to satisfy the pop culture cravings of fans in the Southeast Asia. Fans can look forward to meeting Marvel Comics' artist
Adi Granov
, the designer behind Iron Man's trademark red and gold armour on the silver screens, as well as
David Mack
, famed for his works
Daredevil
and
KABUKI
. Both will be in Singapore for the first time at STGCC.
From the popular cosplay scene, cosplayer
Vampy Bit Me
will jazz up the show floor with her enticingly gorgeous depictions of famous characters from the universe of DC Comics, Marvel Comics, anime and videogame. Fans will be delighted to know that Vampy will be donning brand new costumes at STGCC.
Redjuice
, a rising star in the anime industry and the gifted character designer of the hit anime Guilty Crown, will be joining the line-up of comic artists at STGCC. The riotously creative design team behind the highly sought-after TO-FU OYAKO,
DEVILROBOTS
, will also be back in town due to popular demand.
Up-and-coming music producer
DJ kz
(livetune) will also rock the floor of STGCC with his latest creations of masterful mixes. This year's STGCC will also see
TAM
, armed with his classical violin, performing uniquely refreshing renditions of musical tunes from genres like Anime and Game, which will definitely captivate the senses of fans from both the East and West. Listen up as TAM will be doing a special set list exclusively for STGCC.
"As the leading show in Southeast Asia that unites the best in pop culture from the East and West, we always strive to be the game changer for the benefits of fans and our supporters. We hope the content for this year's STGCC will be a testament to our response to fans' feedback and how we have packaged a programme mix that is high in pop culture index and wide in ground appeal," said Ms Yeow Hui Leng, Senior Project Director of STGCC.
STGCC has set a new record attendance of close to 35,000 local and regional visitors last year, where fans of Western comics, toys and games and Eastern anime, manga and cosplay congregate to celebrate pop culture pandemonium.
This year, STGCC will invigorate the Sands Expo and Convention Center in Marina Bay Sands from 31 August to 1 September 2013.
The most memorable moment from the box-office shattering Iron Man 3 is none other than the final showdown involving some 40 over auxiliary armours that Tony Stark calls for backup during the battle with Aldrich Killian.
And Stark's sleek armour on silver screens is the brainchild of
Adi Granov
, who will be here with us at STGCC.
Adi is best known for his work in the Iron Man: Extremis comic book series, written by Warren Ellis, and his role as a conceptual designer and illustrator on the Iron Man and the Avengers films with Marvel Studios. In fact, the book that he worked on sparked off the Iron Man blockbuster series. Hollywood director John Favreau not only assigned him as the suit supervisor, but also asked for his help to design all main characters and fight scenes in the first movie.
His pens have graced hundreds of cover pages for many of Marvel Comics' bestselling comic books including X-men, The Avengers, Ultimates, Iron Man, Captain America, and many others.
With nominations for seven Eisner Awards (Oscar Awards equivalent in the comics industry), four International Eagle Awards (Longest established awards in the comics industry), and both the Harvey and Kirby Awards (Distinguished awards among comic-book professionals) in the category of Best New Talent amongst many others, the list undoubtedly proves to be a testament of
David Mack
's skills as an author and artist.
Best known for the New York Times Best Selling
KABUKI
Graphic Novels and Daredevil from Marvel Comics, Mack's unique ability to transit smoothly between independent and mainstream comics often sees to the creation of remarkable works of art. Interweaving Eastern and Western influences, his avant-garde practices materialise into the mainstream superhero characters while his own
KABUKI
comics showcase innovative use of techniques.
Out of comics, Mack has illustrated and designed jazz and rock albums for both American and Japanese Labels, including work for the former Beatles member Paul McCartney.
Vampy Bit Me
is not her real name, but it definitely is a title that stirs excitement among her near 100,000 fans on FaceBook.
Having learnt styling in the States, Vampy Bit Me made a splash into the cosplay scene. She was discovered by Japanese toy company Kotobukiya, and was featured in the cosplay showcase book
Otacool 2
.
Currently part of a costume/prop makers group named Team Mantium Designs, Vampy Bit Me is involved in building and fabricating highly articulate armour.
Rocketed to stardom as the character designer of the hit anime Guilty Crown,
Redjuice
is one of the most promising illustrators in the anime-manga industry. Also a member of the creative doujin (self-published Japanese works) music group supercell, his upcoming works include illustration of the novel
BEATLESS
.
An established five man design team,
DEVILROBOTS
is globally famed by the character TO-FU OYAKO. They have collaborated with international brands such as ADIDAS, Coca-cola, Disney, Nike and so on. The official TO-FU shop will open its store this month in Hong Kong.
Producer of the commercial track Tell Your World for the collaboration between Google Chrome and Hatsune Miku (famous vocaloid character), the rising music producer
DJ kz
(livetune) will join the STGCC's line-up of pop culture personalities to bring the house down.
There is no doubt to
TAM
's rise to international fame from a regular street artist along Akihabara, Japan. His renditions of popular musical tunes from genres like Anime, Game, Vocaloid and Touhou have received more than 20 million YouTube views, and he has performed to more than 10,000 people and released more than 100 albums for his collection of 2000 over songs.
Ticketing information will be available in July 2013.
For the latest STGCC news, visit
www.singaporetgcc.com
!
ABOUT REED EXHIBITIONS
Reed Exhibitions is the world's leading events organiser, with over 500 events in 41 countries. In 2012 Reed brought together seven million active event participants from around the world generating billions of dollars in business. Today Reed events are held throughout the Americas, Europe, the Middle East, Asia Pacific and Africa and organised by 34 fully staffed offices.
Reed Exhibitions serves 44 industry sectors with trade and consumer events and is part of the Reed Elsevier Group plc, a world-leading publisher and information provider.
ABOUT SINGAPORE TOY, GAME & COMIC CONVENTION
The Singapore Toy, Game & Comic Convention combines the best of pop culture from East and West to Asia, uniting the worlds of comics, anime, toys, collectibles and games. It is the pre-eminent event in the Asian market that fits with other shows in the Reed pop culture portfolio, including New York Comic Con (NYCC), the Chicago Comic and Entertainment Expo (C2E2), Star Wars Celebration and New York Anime Festival.
STGCC will reach out to a whole new world of fans in Asia and opens a vast market with exciting opportunities for companies to break into the Asian market and/or reinforce a growing presence. Fans will experience a showcase of pop culture's coolest and latest products, and be thrilled by personalities and characters from the worlds of superheroes, villains and realms of fantasy.
STGCC's vision is to deliver quality content and spread the currency of cool in Asia and aims to be the leading catalyst for the pop culture industry.



---
---