×
remind me tomorrow
remind me next week
never remind me
Subscribe to the ANN Newsletter • Wake up every Sunday to a curated list of ANN's most interesting posts of the week.
read more
Passport to Iron City with Battle Angel Alita Mangaka Yukito Kishiro
by Zac Bertschy,

First announced all the way back in 2003, James Cameron and Robert Rodriguez' Alita: Battle Angel finally – finally – hits theaters the evening of February 14th after spending most of the 21st century as vaporware. While it still might not quite feel real to many fans (especially after missing two planned, promoted release dates in 2018 – first over the weekend of July 20th and then right before Christmas), it's definitely happening: the marketing machine for the film has roared to life, bursting out of the gate with an elaborate experience called Passport to Iron City, currently available to fans in New York, Los Angeles and Rodriguez' hometown, Austin.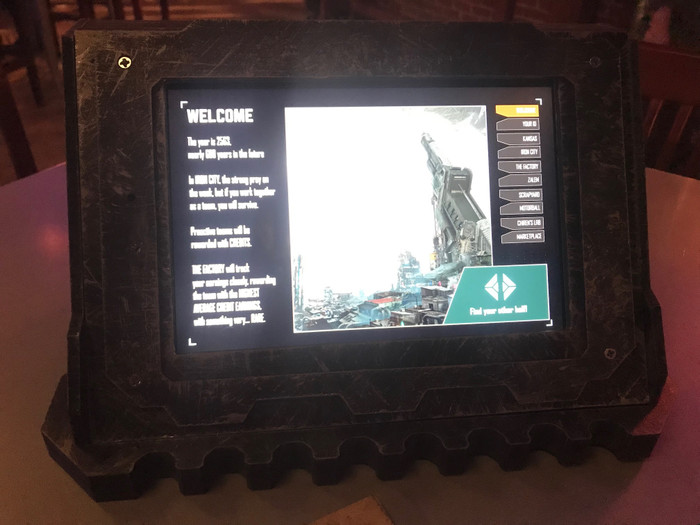 A collaboration between 20th Century Fox and the venerable, creatively nerdy marketing and production company iam8bit, Passport to Iron City swallows visitors whole into the world of Alita: Battle Angel, with a meticulously-themed recreation of the streets of Alita's neighborhood. Guests are split up into teams and ushered into the Kansas bar to orient themselves with Iron City and "strategize" together over custom Alita-themed beers while perusing themed touchscreens that explain the world of the film.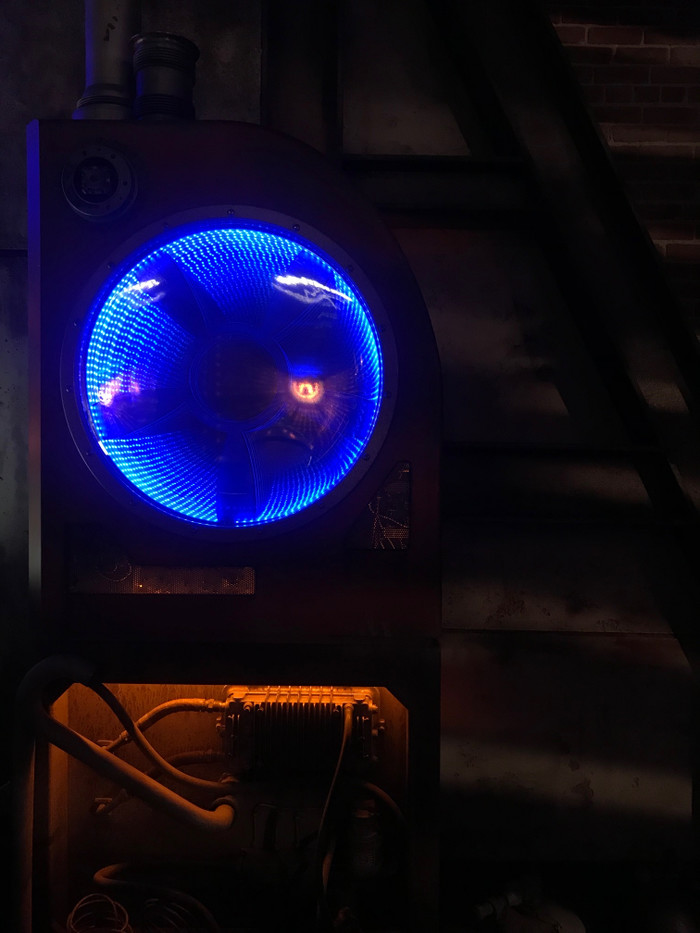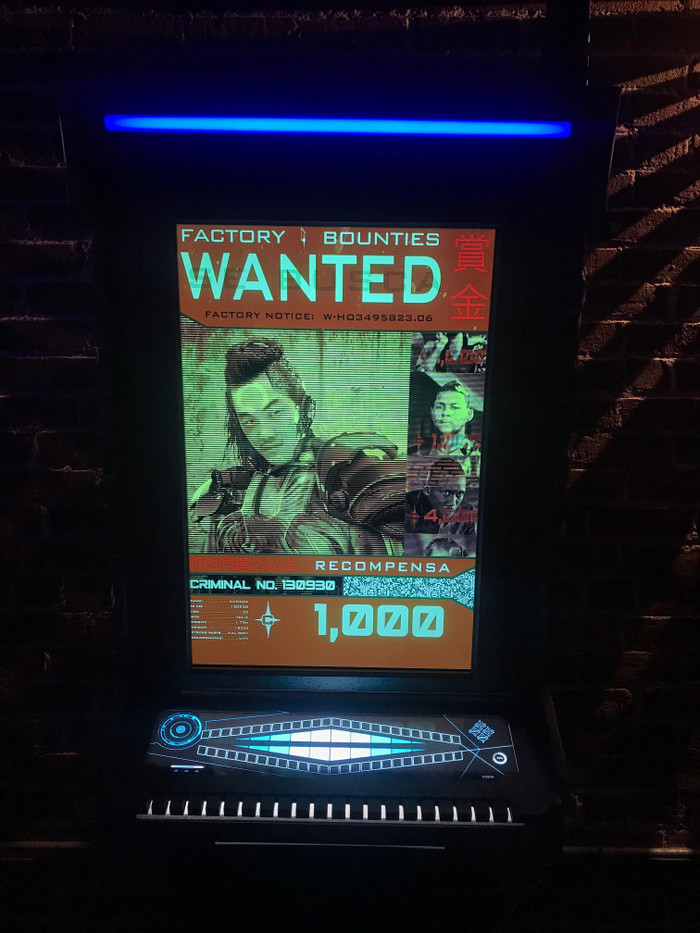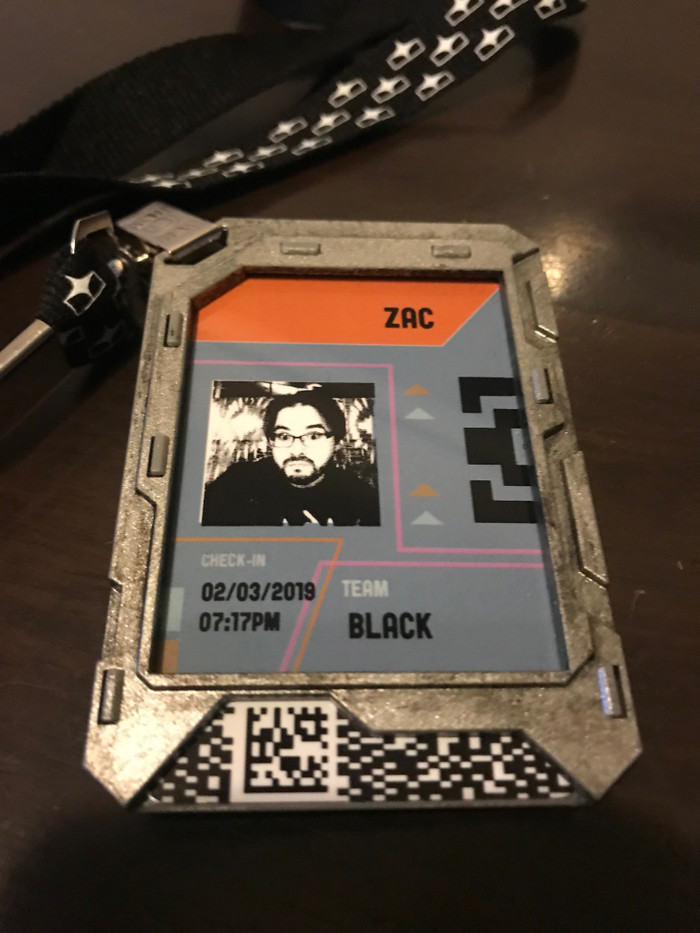 Once you've got your badge and your group is ready, a tour guide shows up to take you into the city itself. The "Iron City" – at least the Los Angeles location – was pretty impressive. Production design from the film is recreated pretty well – it's all hanging cables, rusted scrap, battered vehicles and walls covered in aging propaganda and graffiti, brought to life by a whole troupe of enthusiastic, hardworking, convincing and fully-engaged actors playing their roles and interacting with guests.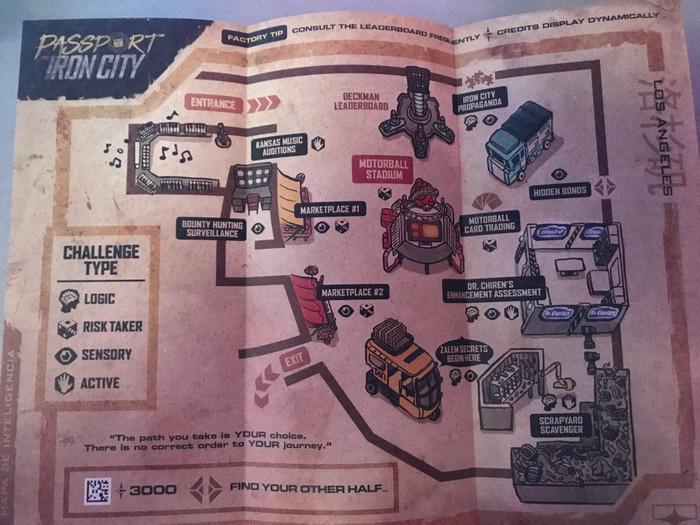 The concept is pretty simple – each team travels around to a variety of stations (a cybernetics lab, a security station, a scrapyard, the local bazaar, the Motorball stadium etc) and participates in a series of games meant to earn credits. You don't quite have time to do everything (which is a pretty smart way to handle this and could encourage repeat visits) – 40 minutes goes by in a flash, with your team racing from station to station trying to rack up enough credits to wreck the other teams. It all culminates in Motorball, a randomized race where each team bets on a racer, with the possibility of doubling your credits and totally changing the endgame result. The winners take home a special challenge coin, and of course, you exit through the gift shop.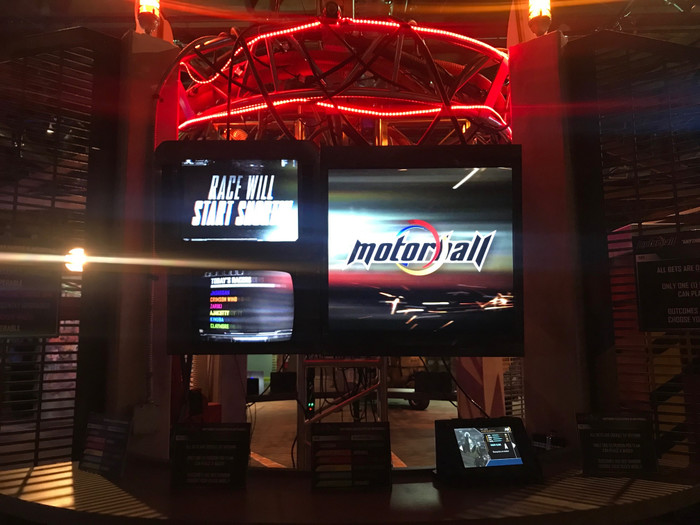 It's a surprisingly fast-paced experience that was designed to be fun and immersive for people who haven't seen the film or even heard of Battle Angel, and it succeeds in that regard – most of the folks attending with me hadn't seen the movie yet nor read the manga, but their enthusiasm was undeniable. I've been to countless themed experiences like this – huge advertising spends like this one happen all the time at San Diego Comic-Con, where media giants rent out entire buildings to immerse attendees in a gigantic living commercial for whatever their next big thing is. This one felt like a lot more care and time had been put in to making it both an immersive tribute to the film and, most of all, fun – fun for pretty much anyone, even if you weren't particularly interested in the film.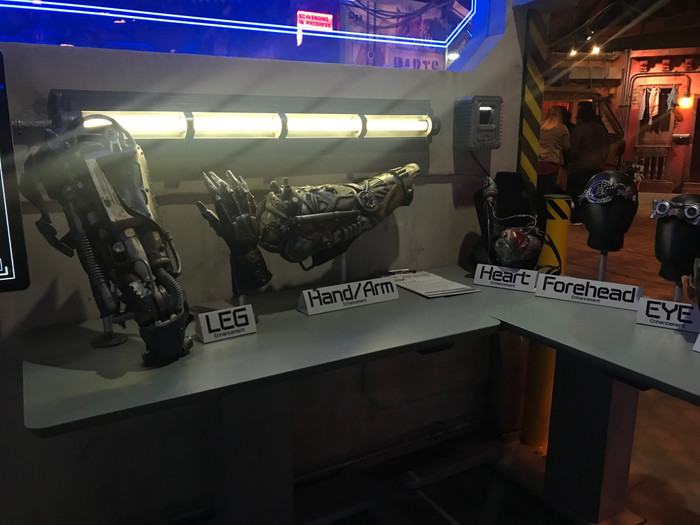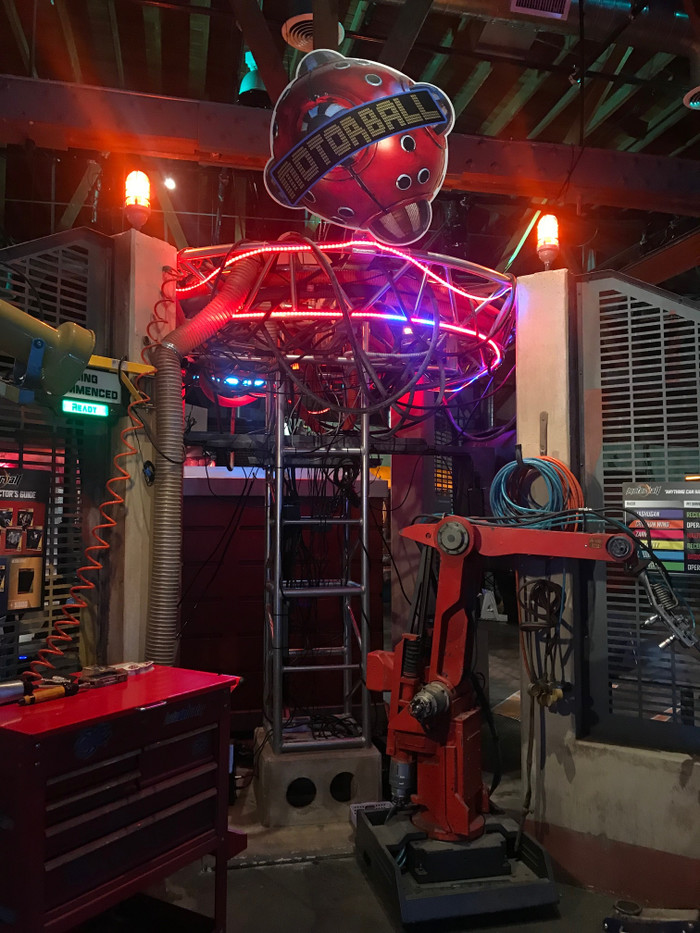 In attendance during my trip to Iron City was none other than Battle Angel mangaka Yukito Kishiro himself, who walked through the place for the first time with entourage and film crew in tow. We had the chance to ask him a few questions about the experience – and the film - once our journey inside had wrapped up.
ANN: So what did you think of Passport to Iron City?
YUKITO KISHIRO: It was a lot of fun!
Is this surreal for you? Seeing all this in person, attending the premiere of Battle Angel: Alita, walking through this giant escape room experience?
I had no idea what to expect when they brought me over here, and walking through it – for me personally, just being able to see, touch and wear the props from the movie, I think that was the most fun.
Do you remember the first conversations you had about James Cameron optioning Battle Angel back in the early 2000s? What was your reaction back then?
When the manga first came out, we got a few offers to adapt it. I was joking around with my colleagues, like "what if we get an offer from like, James Cameron or something?" Lo and behold, that actually happened.
There's a whole lot more I'm not at liberty to say! <laughs>
It's such a long-running manga, it's essentially your life's work, but there's only been one animated adaptation, the 2-part, 60-minute OVA version from 1993. Have you been approached with offers to do another animated adaptation?
There have been talks, some conversation, but it's a rights issue. With the movie pending – it's a rights issue.
Would you be interested in doing a full TV anime adaptation of the entire story?
Yep. I've always wanted to.
Have you seen the film? How did you feel about the movie's interpretation of your art?
Inevitably there will be some differences between the film and the manga, but I really feel like they've taken the heart, the essence of what was in the original manga, and realized it. The movie inherits a lot of that.
Do you feel like they captured the emotion of the manga? It's a very deeply-felt story, cool cyberpunk aesthetic aside.
Perfectly. Maybe even better than the original.
Have you revisited the 1993 animated OVA version anytime recently? It's a classic in the West.
I haven't seen that in 20 years! I know there are copies of it floating around on YouTube, and I have a laserdisc of it at my house, but I haven't seen it in two decades.
So you're still writing Last Order and Mars Chronicle – is there an end in sight for those, or do you see them stretching on for the rest of your career?
There is an end in sight. In the case of Last Order, from the project's inception I knew what the ending would be. Throughout the journey of making this manga, that ending has changed a little bit, but generally I knew what it would be from the start.

Passport to Iron City is currently running in New York, Los Angeles and Austin – tickets run $25 a head but there are multiple discounts available in advance of the film's release on February 14th. Currently the installation has no set closure date – they intend on running it for as long as there's demand. You can get tickets and more information at www.alitaexperience.com.
---
discuss this in the forum (2 posts)
|
this article has been modified since it was originally posted; see change history