×
remind me tomorrow
remind me next week
never remind me
Subscribe to the ANN Newsletter • Wake up every Sunday to a curated list of ANN's most interesting posts of the week.
read more
Interest

Sailor Moon Stage Musical's New Cast Photographed in Costume

posted on by Egan Loo
Also: former Takarazuka actresses, male-clothing female model cast as Dark Kingdom members
---

The upcoming all-female revival of the Sailor Moon stage musical unveiled its five Sailor Senshi and Tuxedo Kamen in costume on Wednesday.

In addition, the production announced the rest of its cast:
Former Takarazuka actress Midori Hatsukaze as Queen Beryl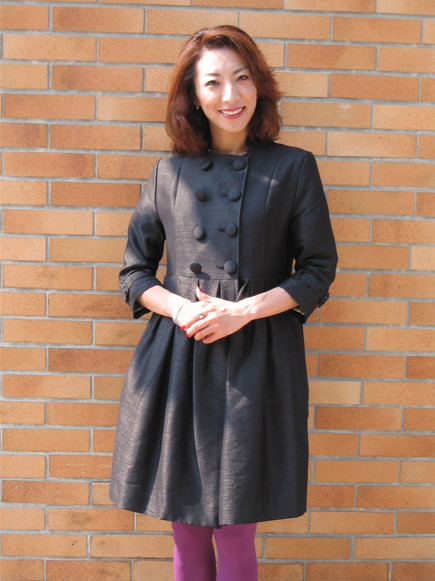 Former Takarazuka actress Ryō Saika as Kunzite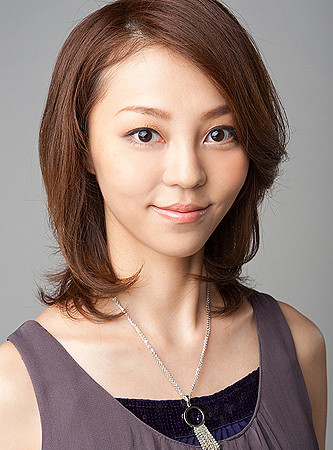 Misaki Komatsu as Zoisite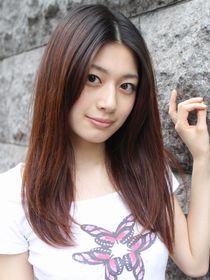 Koro as Nephrite

Model Root as Jadeite


Mayumi Shintani as Lemures Leader


Jamie Natsuki as Queen Serenity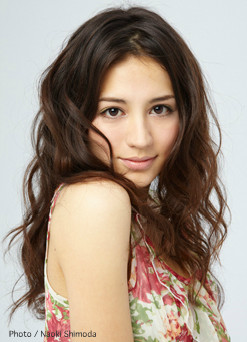 Both Hatsukaze and Saika played male roles during their stints in the famed all-female Takarazuka troupe, while Root modeled for Kera Boku, Japan's first women's fashion magazine for male clothing.
The story will be a new recounting of the battles between the Sailor Senshi and the Dark Kingdom that seeks the Silver Crystal. (The subtitle of the new production is La Reconquista — the name of the movement to reclaim the Iberian Peninsula from Islamic invaders during the 14th and 15th centuries.)
The original magical girl manga's creator Naoko Takeuchi personally auditioned actressses for the cast. 17-year-old Satomi Ōkubo will be the fifth actress to assume the role of the title magical girl. Yūga Yamato, another former actress of male roles in the Takarazuka troupe, will play the love interest Tuxedo Kamen (Tuxedo Mask). The full main cast includes:

17-year-old Satomi Ōkubo as Sailor Moon

16-year-old Miyabi Matsuura as Sailor Mercury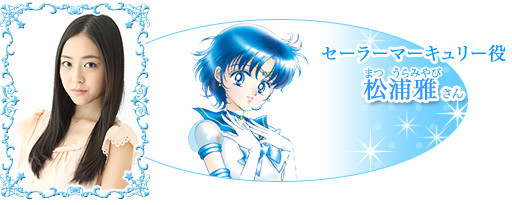 16-year-old Kanon Nanaki as Sailor Mars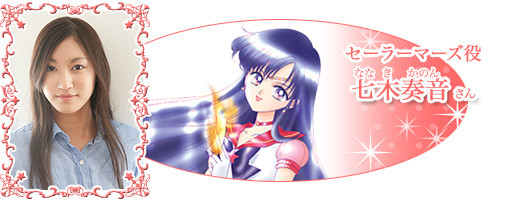 22-year-old Yū Takhashi as Sailor Jupiter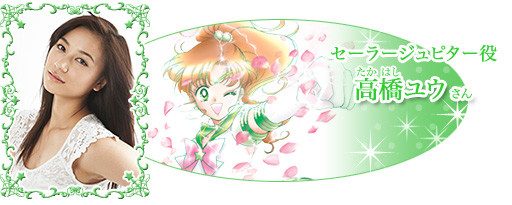 21-year-old Shiori Sakata as Sailor Venus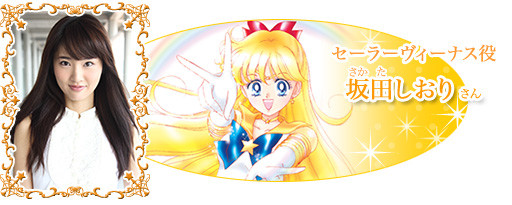 Yūga Yamato as Tuxedo Mask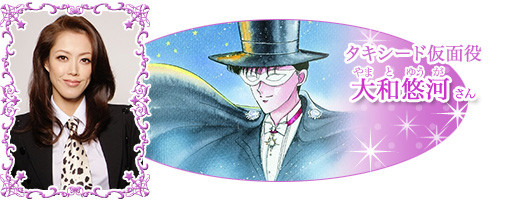 Takuya Hiramitsu is producing, writing, and directing the new musical with music by Toshihiko Sahashi. Dwango and Nelke Planning are co-producing the musical's run from September 13 to 23 at Shibuya's AiiA Theater Tokyo. General ticket sales will begin on August 17 for 6,800 yen (about US$68), but advance reservations began already via Kodansha's Nakayoshi magazine.

Takeuchi launched the original manga in Nakayoshi in 1992, and the hit anime premiered that same year. The manga inspired 27 earlier stage musical runs with over 800 performances between 1993 and 2005. The cast and staff of the new musical are largely different from the past versions.
Images © Naoko Takeuchi © Naoko Takeuchi, PNP/Kodansha, Nelke Planning, Dwango
---