×
remind me tomorrow
remind me next week
never remind me
Subscribe to the ANN Newsletter • Wake up every Sunday to a curated list of ANN's most interesting posts of the week.
read more
Interest

Bayonetta Graphic Designer Shares Nintendo Costume Sketches

posted on by Eric Stimson
Yong-Hee Cho, the graphic designer for the video game Bayonetta 2, shared some sketches of potential costumes for Bayonetta inspired by Nintendo characters on the game's official developer's blog, along with a few behind-the-scenes insights.
Cho relates that his first request he received was to design costumes based on Princess Peach. He was taken aback, given how radically different Peach and Bayonetta are, but decided the difference would make designing costumes more fun. He came up with these eight possibilities.

Cho states that while he preferred more deviation from the original character, Hideki Kamiya, the series creator, preferred more fidelity. Therefore, he chose 'F,' but added a Mario strap and tied up Bayonetta's hair.

From there it was a short step to the Princess Daisy costume.

Cho says he enjoyed designing Bayonetta-as-Samus due to his predilection for mechanical designs. Kamiya requested fidelity to the original Power Suit, but Cho found this difficult, given how scarce reference material from the original 1986 Metroid is. The sketches on the right are what he came up with based on game screens and package designs.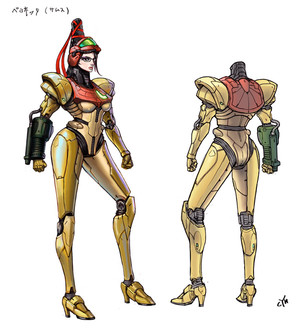 Similarly, the red segments in Bayonetta's Morph Ball form are based on the red dots on the Morph Ball in the original Metroid.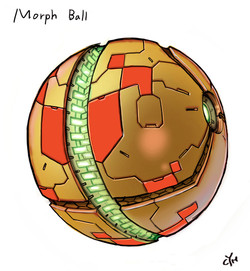 As for Bayonetta's Link costume, Cho and Kamiya originally did not alter it much. Cho explains that he thought it would be "dangerous" to play up its sexiness. Yet when the design was submitted to Nintendo, to his great surprise, they suggested removing the scabbard and opening the undershirt to play up Bayonetta's sex appeal.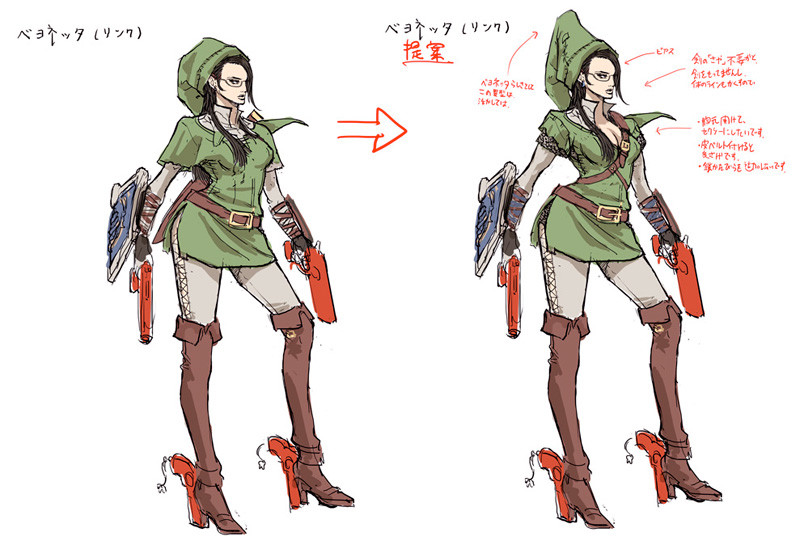 Bayonetta 2 was released in Japan on September 20 and in North America on October 24 exclusively for the Wii U.
---