Interest

Evangelion Sports Car to Go on Display in Tokyo Gallery

posted on by Eric Stimson
Owner chosen by lottery in May
---
Akio Mitsuoka, president of Mitsuoka Motors, announced on Wednesday that his company's Orochi sports car designed to resemble Neon Genesis Evangelion's Unit-01 will go on display for one week beginning on July 27 at the Mitsuoka Gallery Azabu in Tokyo "so that everyone can enjoy it." It will be exhibited with Evangelion illustrations and figures.

The Evangelion Orochi was the result of a collaboration with 7-11 and attracted 588 applications in November 2014 for a single car costing 16 million yen (US$130,000). The car was given away in a lottery in May, but according to Mitsuoka employee Mr. Kasahara curiosity was so high that an agreement was reached with the car's owner to loan it for a week-long display. It was designed by Ikuto Yamashita, Evangelion's mechanical designer.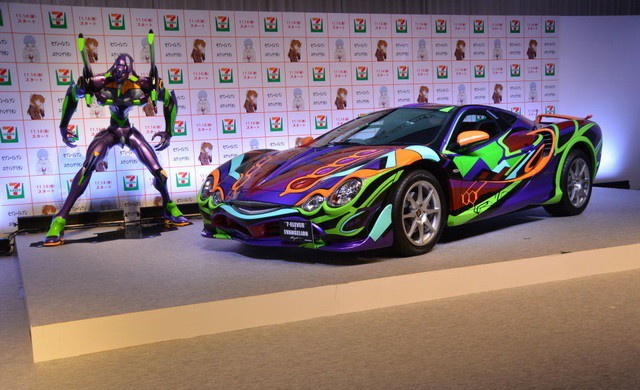 7-Eleven has collaborated multiple times with Evangelion in the past. This past August, the convenience store chain sold a US$16,000 giant Evangelion figure.
[Via Response]
---