News

Final Fantasy XI, Dragon Quest X, Final Fantasy XIV Get 3-Way Crossovers

posted on

2013-09-21

10:50 EDT
Moogles, Slimes, Shantotto roam in each others' online RPGs at the end of 2013
---
Square Enix announced several crossovers between its online role-playing games Final Fantasy XI, Dragon Quest X, and Final Fantasy XIV: A Realm Reborn during its "FFXI, DQX, FFXIV Anniversary Stage" event at Tokyo Game Show on Saturday.
Dragon Quest X's Slime and Final Fantasy XIV's Spriggan will appear in Final Fantasy XI.
Final Fantasy XI's Shantotto and Final Fantasy XIV's Moogle will appear in Dragon Quest X.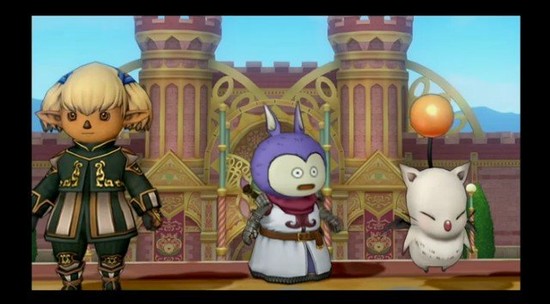 Finally, Square Enix showed Final Fantasy XI's giant Shantotto and Dragon Quest X's Golem, Stoneman, and Goldman in battles alongside and against players in Final Fantasy XIV.
The crossovers will take place at the end of this year. Final Fantasy XI is marking its 11th year, Dragon Quest X is completing its first year, and Final Fantasy XIV received its A Realm Reborn revamp on August 27. Final Fantasy XI producer Akihiko Matsui noted that this is the first time that crossovers of this scale has been attempted between Final Fantasy and Dragon Quest.
Source: 4Gamer via Hachima Kikō
---