News

Fate/Extella Action Game for PS Vita/PS4 Unveiled

posted on by Egan Loo
"Servants' battle enters a new dimension…" after Fate/Extra
---
By Egan Loo
The countdown at the project-cosmos.jp site ended with an announcement of a Fate/Extella game for PlayStation Vita and PlayStation 4 from Marvelous Inc.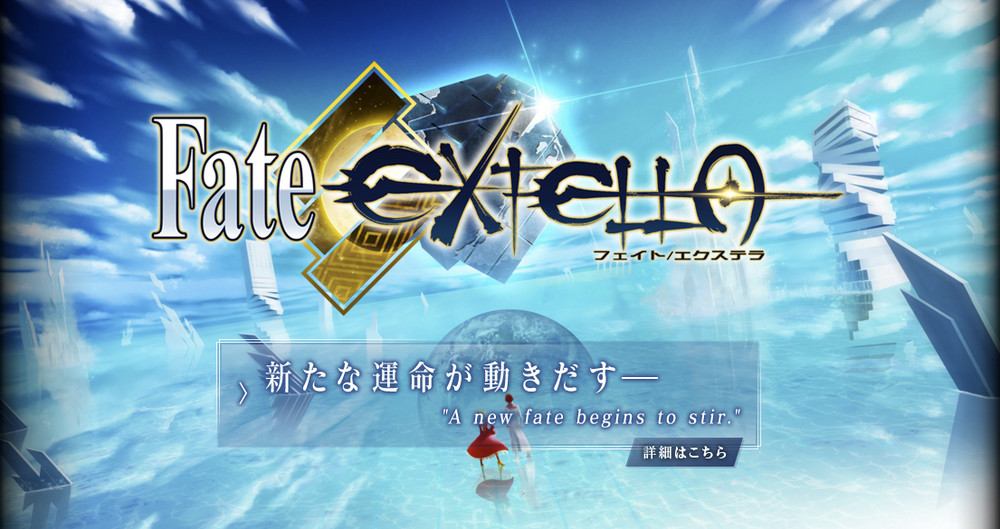 Kadokawa's Weekly Famitsu is publishing a four-page feature on the Fate franchise's transition to the action game genre. The feature will feature messages from Fate franchise creators Kinoko Nasu and Takashi Takeuchi. The feature shows the Saber class character Nero Claudius (voiced by Sakura Tange) and teases that the "Servants' battle enters a new dimension…" after Fate/Extra.

Marvelous Entertainment and Type-Moon released the Fate/Extra PlayStation Portable game in Japan in 2010. Aksys Games released the game in North America in November 2011. The Fate/Extra CCC companion game shipped in Japan on the PSP in March 2013.
Update: In a blog update, Nasu teases that the game will feature hack-and-slash action elements. The creator writes that although he cannot say anything yet, the staff members were allowed to do pretty much whatever they wanted, and this led to the title not being "Extra 3" to set the games apart. [Via Hachima Kikō]
---