News

Zeta Gundam U.K. Release in August

posted on by Andrew Osmond
---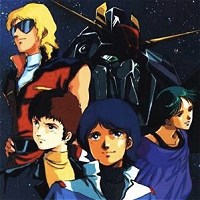 Anime Limited has announced that it will release Yoshiyuki Tomino and Sunrise's Mobile Suit Zeta Gundam anime series as a two-part Blu-ray, with Part 1 released on August 29. It will carry the first 25 episodes of the series, and both the original Japanese version and the English dub will be included.
Anime Limited adds, "The first 1000 units of Mobile Suit Zeta Gundam will come with a Limited Edition Art Box to store both halves of the series. The box is not exclusive to any one retailer. The only the version of Mobile Suit Zeta Gundam Part 1 on day of release will be the version with the box. So no matter where you pre-order this you will receive the box."
The website includes this synopsis of the show:
In Zeta Gundam, we see the future world of the Universal Century through a dark mirror. Having defeated the Zeon menace, the Earth Federation has itself become cruel and oppressive. A new generation of Gundam mobile suits is created not to fight for peace, but to punish the enemies of the state, and yesterday's villains must become today's heroes in order to balance the scales of justice. When a young civilian named Kamille Bidan is caught up in the rebellion, he little suspects the price he will pay in the fight for freedom.
---