News

Final Fantasy VII Remake Game Releases on March 3, 2020 Worldwide (Updated)

posted on by Crystalyn Hodgkins
New short trailer streamed, more announcements to come on Monday
---
Game director Tetsuya Nomura announced on Sunday at the "Final Fantasy VII - A Symphonic Reunion" concert that Square Enix's Final Fantasy VII Remake game will launch worldwide on PlayStation 4 on March 3, 2020. Nomura showed a short trailer for the game at the event. The trailer did not confirm if the release is for the entire game or for the first part. Square Enix stated it will reveal more announcements on Monday (Square Enix has a press conference at E3 on Monday).
Japanese Version

English Version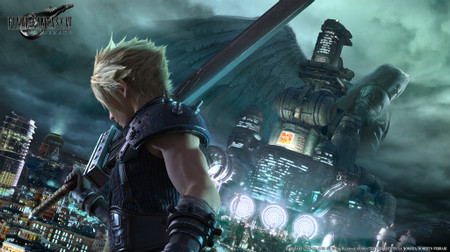 Nomura confirmed in an interview in November that the remake was the next PR priority for Square Enix after the release of Kingdom Hearts III this past January. Nomura is returning to the remake game as its director after serving as the character designer for the original game, and Kazushige Nojima is also returning to write the scenario.
Square Enix stated in a Japanese news post for the game in May, "production is underway on the work as multiple parts." IGN reached out to Square Enix last month to ask if this means the game will still be released as a multi-part series as previously announced, and Square Enix's response was to direct IGN to a press release from December 2015, which states that the game "will be told across a multi-part series, with each entry providing its own unique experience."
Square Enix president and CEO Yosuke Matsuda revealed in 2017 that the game is slated for release in about the next three years. Square Enix announced the Final Fantasy VII remake in 2015.
Square's original Final Fantasy VII game debuted for PlayStation in 1997.
Update: Sony's U.S. PlayStation Blog revealed a new visual for the game.

Sources: Final Fantasy franchise's YouTube channel, Square Enix's YouTube channel, Final Fantasy VII Remake game's Twitter account
---