Digital Distributor Amimaru Publishes the Manga A Second Love is Full of Tears on iPad
One-volume manga available today for $3.60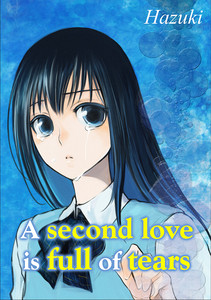 HELSINKI, FINLAND, February 12th, 2014 – Digital manga distributor
Amimaru
has published the manga
"A Second Love is Full of Tears"
(Nidome no Koi wa Namida-iro) by Hazuki on its iPad and
Facebook
applications.
The series is one volume in length, and is sold for 900 Amimaru points (about $3.60). It has not been published in English before.
Tsukiko had two childhood friends, the twin brothers Yuuto and Kaito. One day after entering high school she started dating Yuuto. However, not long after that Yuuto dies in a car accident. Soon Kaito offers to take the place of his lost brother, and Tsukiko agrees. This is the sad and
Painful Love
story of two people who have both lost a loved one.
The manga is published in Japan by Shusuisha POP. It's published in Amimaru in association with the Japanese digital distributor Papyless, which also runs the
Renta!
ebook rental service.
ABOUT AMIMARU LTD
Founded in 2011, Amimaru Ltd is a Finnish company that aims to provide manga readers all over the world a new and easier way to consume and purchase manga and receive the appreciation of their favorite authors.
The company currently publishes digital manga using through its iPad and Facebook applications.
Amimaru aims to distribute manga from a wide variety of companies, eliminating the need for consumers to use multiple services for their online manga reading needs. In the future Amimaru also plans to provide manga creators a way to get their works translated and sold digitally to readers all over the world without the need of a Japanese publisher as a middleman.
The service was launched in May 2012 as a Facebook app. The iPad app saw its global launch in October 2013.
For more information, visit
http://amimaru.com
.
---