The Gallery
Annie Bunyapen
by Evan Miller,
With the new year, my thoughts have recently turned to all the conventions on tap for 2009. I'm pretty sure many artists are thinking the same thing, since the nightmarish Artist Alley registration process for the bigger conventions is coming up. For the uninitiated, this is when everyone who wants a table gets online at ONE MOMENT (usually 5AM or some other time when sane people are still asleep) and waits for the Artist Alley head of some convention to say "GO" so they can submit their applications for table space. This usually results in the following:
1: A server crash
2: Protests online by artists who couldn't submit their applications
3: Endless apologies by the convention staff; rescheduling of the application time
4: Repeat 1-3 about three more times. Hooray for Democracy!
Personally, I think there should be some kind of ironic punishment for conventions who mess up the Artist Alley registration process this year. Something involving artists winning the chance to paint pictures on the bodies of the Artist Alley staff would be giggle-worthy, right?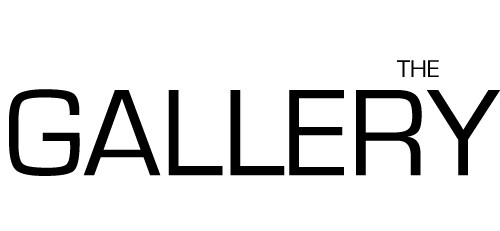 For our first artist profile of the new year, we meet an artist who has been a part of the manga fan community both in the USA and in her birthplace, Thailand. She goes by the name "Ecthelian" but is also known as...
---

Profile

Color: Sky blue, Olive green, Aqua, and Black
Favorite game: Suikoden II, Final Fantasy 9-10
While drawing, I listen to: Jason Mraz, Lifehouse, Savage Garden, and sometimes orchestral/classical music
Guilty pleasure: Eating snacks at night! (I know I shouldn't!)
Weird Pet Idea: Worms... do those count?
When I need a break from art, I: Watching TV or hanging out with friends

If I had a superhero name, I would be: KUMAMA! The superhero in a white bear outfit!

Back to Nature
 
For many manga artists outside Japan, the issue of "influence" is a tricky one. With no shortage of critics that describe their work as derivative of the "Japanese style" rather than "inspired" by a certain artist or style, these artists often push themselves to find creative ways to add their own personal touch to their work. Annie Bunyapen - or "Ecthelian" as she is known in the online art community - has used her own experiences and coursework in art school to develop her style as well, and the acclaim that she has earned from her sizeable online fan base indicates that she's excelled in that respect. However, as she has changed and adapted her style, she's received two very different kinds of feedback based on where she is. For most of the year, she resides in Georgia, where she's attending the Savannah College of Art and Design (SCAD) in pursuit of a degree in Sequential Art. At other times, she finds herself back in her home country of Thailand, where perspectives of Japanese manga, comics, and Annie's art are a bit different than they are in the United States.

Lawrence
Although most observers of Annie's art in the west note the manga influences in her work, she confesses that her friends back in Thailand take a different view. "They say it looks more American," says Annie, who laughs off the comparisons. "I think my art is a combination of styles - and I'm always changing how I do things." Regardless of how one defines Annie's work, her experiences with the manga fan community in two different corners of the world has given her the chance to publish and promote her work to two very different audiences. So far, the response from both sides has been very positive, and for Annie, the experience has been nothing short of eye-opening. "In the United States, you can find more original art at conventions. In Thailand, you see a lot of fan art, and original art is hard to promote," says Annie, who admits that non-Japanese manga and "western" comics are harder to come by in her home country. Despite the differences, Annie has been involved with artist groups and anthologies both back home and in the United States, and she's earned fans of her work all over the world for her efforts.
Annie's interest in art started when she was very young and did simple sketches and drawings for fun. Like many young girls, her first exposure to manga was the Doraemon series, which she says was as an early inspiration for her to keep on drawing. As she grew up, she became a devout reader of shōjō manga, particularly the work of Saito Chiho (Revolutionary Girl Utena) and the majestic style of Rose of Versailles. Rose inspired Annie to put as much effort as she could into her art, and it wasn't long before she was filling sketchbook pages with drawings on a daily basis - not to mention doodling on everything else. As she admits, "boring lectures in high school were just another chance for me to draw." When she entered junior high school, it wasn't long before Annie and her friends launched a small, self-published fanzine devoted to anime and manga. Annie did most of the drawing for the magazine while her friends wrote articles on popular manga. Eventually, Annie started attending anime and manga conventions in Thailand with friends. At first, these conventions were just a chance to get out and see friends, but after a few years, she began attending the conventions with other artist friends to sell her work.
In 2004, Annie decided that she wanted to study abroad, and relocated by herself to Las Vegas, where she enrolled in community college courses for a few years. Although the experience of living in the United States was a new one, Annie says that the culture shock was minimal. Instead, much like her American counterparts, she admits that the transition to living alone and being independent was the biggest change for her. Although America still offered her many opportunities to read and draw manga, Annie cites American and European comics as one of the first things that stood out to her when she moved to the states. The exposure to other styles inspired Annie to experiment with her own a little bit, as well as work on her own use of anatomy and perspective in her work. After two years in Las Vegas, Annie was as determined as ever to pursue art professionally, but she was unsure on how to best proceed. Around the same time, her Aunt - who lives in Georgia - told her about the SCAD program, which at the time had just initiated a major tailored towards aspiring comic artists: sequential art. Eager to take on the challenge of doing more professional sequential artwork, Annie transferred to SCAD and moved to Georgia in 2006.
Although moving to Las Vegas wasn't much of a change for Annie, the cross-country move to Georgia and the SCAD program proved to be a radically different experience. After getting acquainted with professors and friends at her school, the exposure to a vast array of artistic styles inspired Annie to make more changes to her work than she ever had before. Professors pushed her to explore other techniques and adhere to tough deadlines - a new challenge for someone who had previously done art on her own schedule. One piece in particular, Back to Nature (pictured at the top of this article), was a major undertaking for the artist. "I was never asked to add so much detail and inking to environments and backgrounds before," says Annie, whose final version of the piece earned praise online and from her professors. Annie hasn't been shy about sharing many of the assignments she's completed on the same Deviant Art gallery where her other art is. While one might expect the assignments to look awkward among the more anime-influenced pieces in her portfolio, they seem to speak to and reflect the changes that Annie has made to her own sequential manga; Annie's original story No Name Cafe has been the source material for both school assignments and her own private work.

Reincarnation
Annie has not only used her experiences for her own benefit. She has authored a popular tutorial on how to use Copic Markers, her creative medium of choice. She also completed a watercolor tutorial in a similar format, and don't be surprised if she does another one in the future. "I'm trying to branch into more traditional media as well," says Annie, who added with a laugh, "the traditional stuff gives me a nice break from staring at a monitor too!" Although school has kept her busy, she has also spent a great deal of time on fan art and her own drawings. She attends numerous conventions and artist gatherings in both the United States and Thailand, and her success there speaks for itself: she recently sold out all available copies of a dōjinshi for the Vassalord series, and she's planning to do an anthology based on the series later this year. Annie's love for Vassalord reflects another change in her work - a greater focus on shonen-esque action and storylines.
Although how her work is defined may differ from person to person, it is hard to deny that Annie's work as an artist has earned her a great deal of attention. Her Deviant Art gallery has garnered over a million hits, sales of her self-published work have been strong, and her online tutorials have helped many other artists improve their own style. Annie admits that she isn't sure whether a future awaits her in comics or if she'll go into conceptual art professionally, but she does know that regardless of how people view her style, she's satisfied with her chosen line of work. Annie says it best: "As long as I keep drawing, I'll be happy. I thought of doing something else when I was in high school, but art just fits me best. When you work with what you like, you have no regrets."
---


Rebirth
ANN: Tell us about the character pictured in "Rebirth." Why did you choose to go with such a multi-faceted color palette for this piece?
Annie Bunyapen: First off, I actually didn't design him based on any particular character of mine or fanart; it just happens to be an undefined character in a fantasy world. Still, whenever I look back at the picture, his face resembles one of the characters I created. It's pretty coincidental, I guess. In "Rebirth," since I planned to design a fantasy world, I intended to be as colorful as possible. I tried not to limit myself to use the same color palette I always use. So I blended different colors as much as much as I could, even though some parts don't match. I can say that this was kind of an experiment of sorts...
ANN: A lot of the work you submitted features the male figure. Do you typically prefer to work with a certain body or character type in your work, and how has your rendering of that type changed when compared to your older work?
Annie: Even though I try to draw as many types of the human figure as possible, I have to admit that I prefer to draw male figures more than others. Especially muscular, good-looking types. Besides, who doesn't like hot guys? (laughs) Sorry, I'm kidding! Anyways, over the past few years, I had a trouble drawing the male figure; it looked "off" to me. So I have been practicing since then, which explains why a lot of my works feature male characters more than females. Especially when I transferred to SCAD and took some class in Sequential Art - I have really good professors who help guide me in drawing anatomy. Compared to my older works, I think the that the rendering of anatomy in my work is getting better and more accurate.

Fox
ANN: You mentioned the extraordinary amount of work that went into the "Back to Nature" sequential piece you did. What was your starting point for this piece? What are the biggest differences between this piece and the first few sequential works you did?
Annie: In class, we were assigned to draw one page, without dialogue, narrated by scenes or backgrounds. So I did some research and spent a lot of time on this piece into techniques - like how will just the background narrate the story? How am I gonna fit the whole story in only one page? Sure, drawing one page might look easy, but it was pretty tough. I finally got an inspiration for the piece when I looked at a children's fairy tale book, and then the inspiration for a fairy living in a secret forest came up. It took about 2-3 days to complete if I'm not wrong.
I can say that this piece took an extraordinary amount of time and effort (well, other pieces too, but this one is special). Compared with the first few works, the biggest difference is that I didn't depend on dialogue for narrating the story. Sometimes I find out I depend too much on dialogue and don't pay enough attention to character's gestures or backgrounds, which is sometimes not good for the storytelling. This piece is the one that inspired me to see the importance of those elements.
ANN: We talked a lot about your drawing style, but as an artist who does a lot of comic and sequential work, we didn't talk much about the storytelling aspect of your work. What has inspired your storytelling style as far as comics are concerned?
Annie: To be honest, that is a tough question. I have to admit that I still have to practice storytelling a lot. I'd like to combine the storytelling styles from American comics and manga together. Each one has their own good points. American comics are good for scenes and the setting the environment. Manga is also good for page layout, and I think both of them are good for the storytelling. Those inspire me the most, I think.
ANN: There's a chance that you could be drawing and publishing your own graphic novel in the future. Considering your personal experiences, what kind of story would you publish and why?
Annie: My goal is to publish my own story, of course. I still don't have any specific genre in mind, but if I can choose, it will be any kind of action story - or shonen manga, if you prefer to call it that. Well, I guess because 70%-80% of the comics I read are shonen, I'm absolutely drawn to them. The genre is fascinating, and sometimes it contains more elements than just "fighting" or "character relationships." Whether it is a boys-love title or a standard shonen title, that's where my interests lie at the moment.
---
To see more of Annie's work, visit her gallery on Deviant Art.
---
Are you an aspiring manga artist looking for some extra page views? Do you have a friend or loved one who draws extremely good original manga but needs a boost? Don't just sit there! Submit two links to your work, including one original piece (no file attachments please! File attachments will be fried in oil, tossed around in an artistic fashion by a chef working at your table, diced quickly on a large grill, and be incorrectly defined as "Japanese Cuisine"), to evan [at] animenewsnetwork dot com, and you could be featured in a future Gallery column!
All works © Annie Bunyapen.
---
discuss this in the forum (6 posts)
|