Advertorial

5 Things You Might Not Know About FUNimation

by FUNimation (Paid Advertisement),
You may know your anime, but how familiar are you with the company that brings you that blessed form of entertainment? Here are five interesting facts about FUNimation that you've probably never heard, as well as some info on the newest changes and updates to FUNimation.com!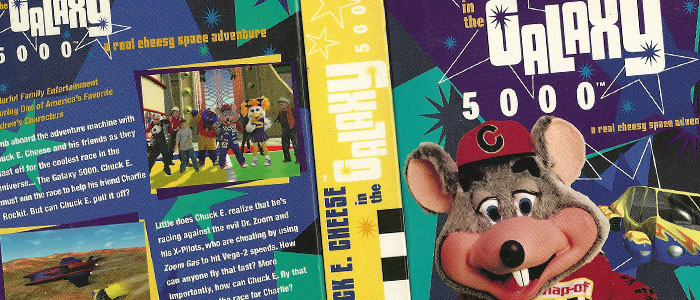 1) One of the first shows released by FUNimation wasn't even anime. It was Chuck E. Cheese in the Galaxy 5000. Chris Sabat voiced the role of Mr. Munch, and FUNimation founder Gen Fukunaga had a cameo as a policeman.
Speaking of places to get your game on, FUNimation just released a new PS3 app last month. Anime fans can now watch thousands of anime episodes on their PS3 consoles. Also coming early this year will be a more feature-rich version for both the PS3 and the brand new PS4 app!

2) Before FUNimation sold DVDs and Blu-rays at conventions, the only products available for sale were Fruits Basket hats. Even though you couldn't put them in a DVD player, the high demand for hats proved a point: fans were eager to buy cool stuff.
While you once had to wait for conventions to get your anime swag, you can now shop directly from FUNimation.com anytime or anyplace. 2015 is shaping up to be a banner year for exclusive premium box sets, bundled DVD/Blu-ray combo sets, anime t-shirts, and other merchandise, so take a spin around the FUNimation Shop and add something new to your wardrobe or collection!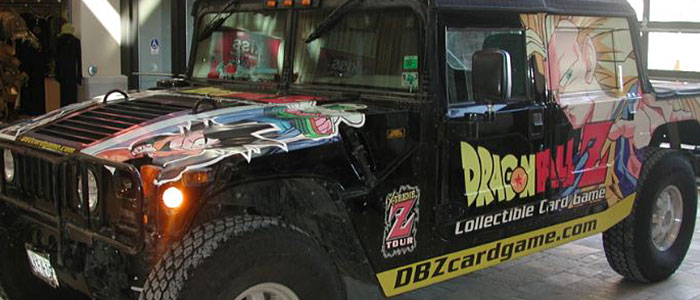 3) Back in the early 2000s, FUNimation teamed up with Score Entertainment to launch a cross-country tour in a Hummer to promote the Dragon Ball Z Collectible Card Game.
Hummers make great off-road vehicles, but there are just certain places they can't go. If boundaries bum you out, sign up for the FUNimation Streaming Service All-AccessPass to get unlimited HD dubs, subs, simulcast episodes (right after airing in Japan), and exclusive FUNimation Broadcast Dubs (more on them in a bit).
If you just want to watch subs, to get early access to simulcasts each season, and to mine through FUNimation's catalog of thousands of episodes—then FUNimation has got you covered with the new SubPass for fans of subtitled anime!

4) Any time someone visits the FUNimation office, it's hard to miss the life-size statues of Edward and Alphonse Elric. These statues were originally part of the Fullmetal Alchemist ride at Universal Studios Japan. FUNimation took these statues around to conventions nationwide when originally promoting the release of the Fullmetal Alchemist series. These statues now have a permanent home near the FUNimation office lobby.
Fullmetal Alchemist is known for both its amazing English dub cast and incredible original Japanese cast. This brings to mind the great debate: sub versus dub. Traditionally, subs have had a leg up because they're available earlier, but FUNimation has changed that once and for all with exclusive FUNimation Broadcast Dubs! This revolutionary development allows fans to watch dubbed versions of simulcast episodes while the series is still broadcasting in Japan. Stay tuned for more new broadcast dubs coming this season!

5) Hidden somewhere deep within FUNimation HQ, there exists an extremely rare set of Dragon Balls. These precious orbs were crafted from orange onyx in a mystical realm in South Africa. They were created as part of The Biggest, Baddest Dragon Ball Z Giveaway on Earth in 2006. Two sets were originally forged—one was divided among the seven lucky winners, and the other remains to this day the crown jewel of FUNimation, and the only complete set in existence.
Just as shiny as that onyx Dragon Ball set, are the new updates FUNimation has recently made to its website. With an enhanced user experience, improved video player, episode queue, and updated navigation—FUNimation.com is worth exploring if you haven't been back in a while.
For more information on the FUNimation Streaming Service, visit FUNimation.com/subscribe.
These and other FUNimation 'blasts from the past' can be found at FUNimation.com/20th.
---
discuss this in the forum (40 posts)
|