Interest

Akihabara's Cafe & Bar Characro to Open with Tiger & Bunny

posted on by Jennifer Sherman
Namco will open a new restaurant in its Cafe & Bar Characro chain in Tokyo's Akihabara district on September 11. The restaurant will open with a new version of its Tiger & Bunny The Movie -The Rising- Hero's Bar that debuted in the Ikebukuro location last year.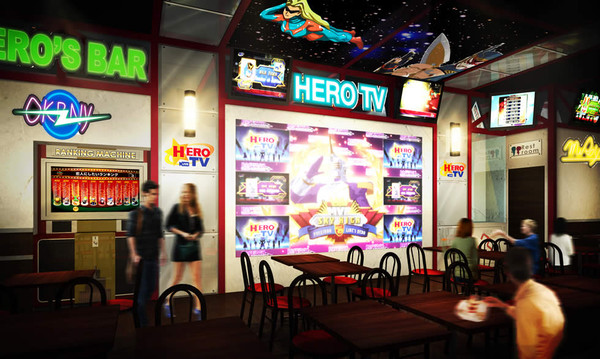 The restaurant will be a new style of Characro restaurant with two floors featuring separate anime themes. Each floor will offer anime-themed food and drinks as well as exclusive goods. Themes will change every six months. Similar to the first Characro, the Akihabara restaurant will screen special videos and hold special events. Compared to previous character cafés, the new location will focus more on creating an "immersive experience in the anime's world" and a "sense of unity among fellow fans."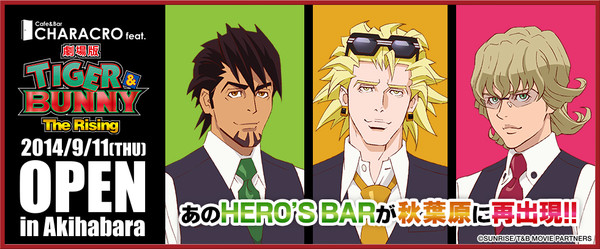 The new Cafe & Bar Characro will take over Akihabara's former Shisen Hinabe Ginza Tentan restaurant location and open with 49 seats. Like the Ikebukuro restaurant, visitors must make reservations online in advance. Guests are limited to 100 minutes in the restaurant.
The original Ikebukuro restaurant opened with the Tiger & Bunny The Movie -The Rising- theme on October 31, 2013. When the theme's run ended on Sunday, the number of people applying for reservations had increased about ten times compared to when the restaurant opened. The Ikebukuro location will reopen with a Macross Frontier theme on July 27.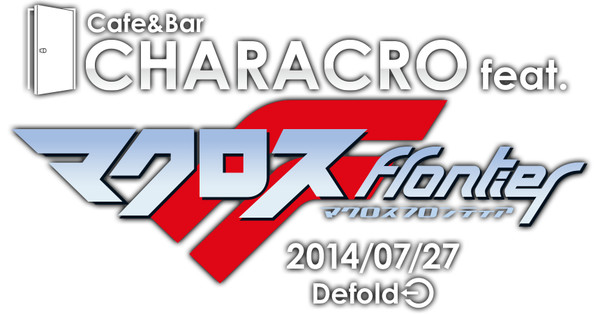 With a name that means "character crossover," Namco's Cafe & Bar Characro combines the real world with fictional worlds, using popular anime and games as inspiration. Namco also runs the Namjatown indoor theme park in Ikebukuro's Sunshine City shopping complex.
Sources: Akiba Souken, Nikkei via Hachima Kikō
---