News

M and N, Heart no Kuni no Alice Listed by Amazon.ca

posted on by Egan Loo
---
The Canadian version of the Amazon online retailer is listing the following titles from the manga publisher Tokyopop. Amazon's listings do not necessarily indicate definite release plans or dates, and listings that first appear on the Canadian site will not necessarily be limited to Canada only.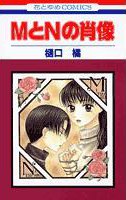 Portrait of M and N (M to N no Shouzou)
Tachibana Higuchi
Hakusensha
February 16, 2010

Alice in the Country of Hearts (Heart no Kuni no Alice)
[An adaptation of QuinRose's female-oriented Heart no Kuni no Alice ~Wonderful Wonder World~ romance adventure
game
, which in turn is a bishōnen re-imagining of Lewis Carroll's classic fantasy novel Alice's Adventures in Wonderland]
QuinRose, Soumei Hoshino
Mag Garden
February 16, 2010
The website also lists a 60-page Yellow 2: Episode 1 yaoi title from Digital Manga Publishing for a December 2 release, the previously
revealed
Domo tie-in by Tokyopop for 7-Eleven convenience stores, and reissues for Azumanga Daioh (Yen Press), Inuyasha (Viz Media), and the Battle Royale novel (Viz Media).
Source:
Kuriousity
Update:
The name of the artist of Heart no Kuni no Alice (Soumei Hoshino) corrected.
---