News

Crunchyroll to Simulcast Hoshizora e Kakaru Hashi

posted on by Gia Manry
Bishōjo
game-based anime to stream 1/2 hour after Japanese broadcast
---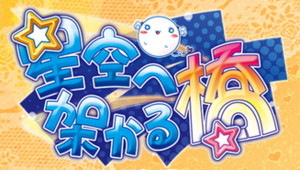 The media distribution site Crunchyroll announced on Wednesday that it will simulcast the TV anime adaptation of Feng's adult visual novel Hoshizora e Kakaru Hashi under the title Hoshizora e Kakaru Hashi – A Bridge to the Starry Skies. The series is scheduled to premiere in Japan on April 13 at 1:30a.m. Japan Standard Time (9:30a.m. Pacific Standard Time), and will be available to premium members on 30 minutes after its Japanese broadcast worldwide, except for the following regions: Japan, Hong Kong, Macau, Taiwan, Korea, Andorra, Belgium, France, Luxembourg, Monaco and Switzerland.
The original game revolves around Kazuma Hoshino, a boy whose family moves to a new town for the sake of his younger brother's health. Kazuma gets lost on his way to his new school, but he unexpectedly encounters a girl named Ui Nakatsugawa. Ui guides him, but when Kazuma trips, he accidentally bumps into Ui and kisses her. Ui's close friend Ibuki Hinata happens to see the accidental kiss. Kazuma eventually meets Madoka Kōmoto (the daughter of a priest at the local shrine), a third-year girl named Tsumugi Tōdō, and Tsumugi's spirited younger sister Koyori.
The anime series was green-lit this past December, with Takenori Mihara attached to direct at studio Dogakobo (11eyes, Koihime†Musō, Myself ; Yourself). It was also one of several series listed last week on Crunchyroll's application for the iPhone and iPad devices, under its "Manage Notifications" feature.
Update: Added background info and image.
Update 2: Added more background information.
---