News

Digital Manga Adds New Hideyuki Kikuchi, Ritsu Natsumizu Works

posted on by Egan Loo
---
The North American publisher Digital Manga announced at its Yaoi-Con panel on Saturday that it acquired the following titles:

Beast & Feast
By Akira Norikazu
Juné Manga imprint
2012

Depression of the Anti-Romanticist
By Yasuna Saginuma
Art by Riyu Yamakami
Juné Manga imprint
2012

Good Morning
By Ritsu Natsumizu
emanga.com imprint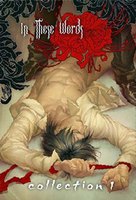 In These Words Collection 1 (Chapters 1-5)
By TogaQ, Kichiku Neko
801 Media imprint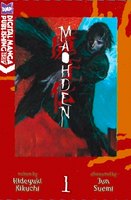 Maohden 1-2
By Hideyuki Kikuchi
Art by Jun Suemi
DMP imprint
2012
Other titles, such as Kemuri Karakara's Countdown 7 Days and Replica manga, were
announced
last year. Digital Manga held another panel to discuss its Digital Manga Guild
program
.
Digital Manga also announced that its Vampire Hunter D Store App is now available for iPad and Android tablets. The app already has the first five volumes of the manga and novel by Hideyuki Kikuchi, and more will be added "in the coming weeks." Each half volume of the manga costs US$3.99 in English, while each novel volume is US$6.99. Foreign editions, such as Japanese and French, are also available for the manga. The app lists Demon City Shinjuku, Yashakiden: The Demon Princess, and other Kikuchi works besides Vampire Hunter D.
Digital Manga revealed at the end of its panel that it will
sponsor
Yaoi-Con next year in Los Angeles. For the past 10 years, Yaoi-Con has been held in Northern California at San Francisco or a nearby city.
---